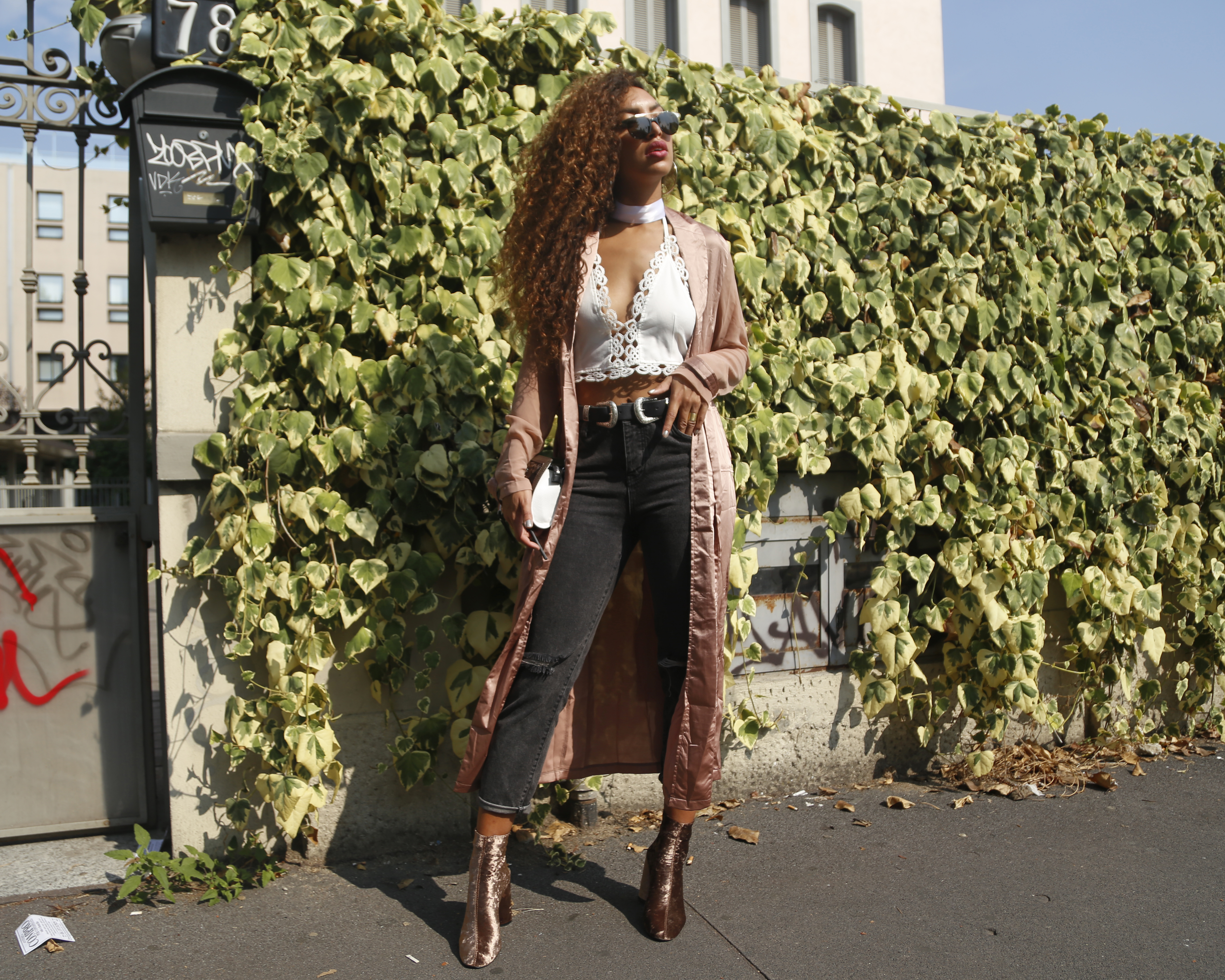 … here I come, you can't hide. Don't know why this song came up in my mind by these shots. Maybe cause we were photographing me walking and going from one shot to another I saw myself walking as if I was playing a gif. Quite funny, but too much work for me to really make a gif out of it now. Not because I am lazy, but moreover because I am crazy busy! Another good reason for this title "ready or not", cause whether I do or do not have the time, the lovely projects keep on coming.
Since my instagram is growing so quickly the emails from brands and companies have almost doubled up. I've always been very busy with my blog already so it's kind of crazy to have even more projects coming up. But hey, I love my job! And what I love the most is that every project is different from the other and it's always such a challenge to make the best of it.
Sometimes it isn't easy, cause when I work on a project I think in visuals and from the very beginning I know exactly what I want the photos of videos to look like. However, the result is always different from what you expect. Sometimes it's better, sometimes it's not even comparable. Still good, but just so different from what you had in mind.
Lucky me, I have become more and more aware of this and it helped me to not be picky and perfectionistic all of the time. After all, this is the type of work that should also be fun. Cause that's what I want to radiate to others.
With this look, shot in Milan during fashion week, I think I was radiating a casual no nonsens vibe. I am wearing one of my favorite duster coats (too bad that it's gotten too cold in Amsterdam to wear it nowadays) and my velvet beauties. Curious to know what you think of this look!
Wearing: Missguided coat / Subdued (similar) mom jeans / Itsluv top / Public Desire boots / Versace Jeans bag / Polaroid sunglasses
Photos by Meau (Stylemeautivation.com)