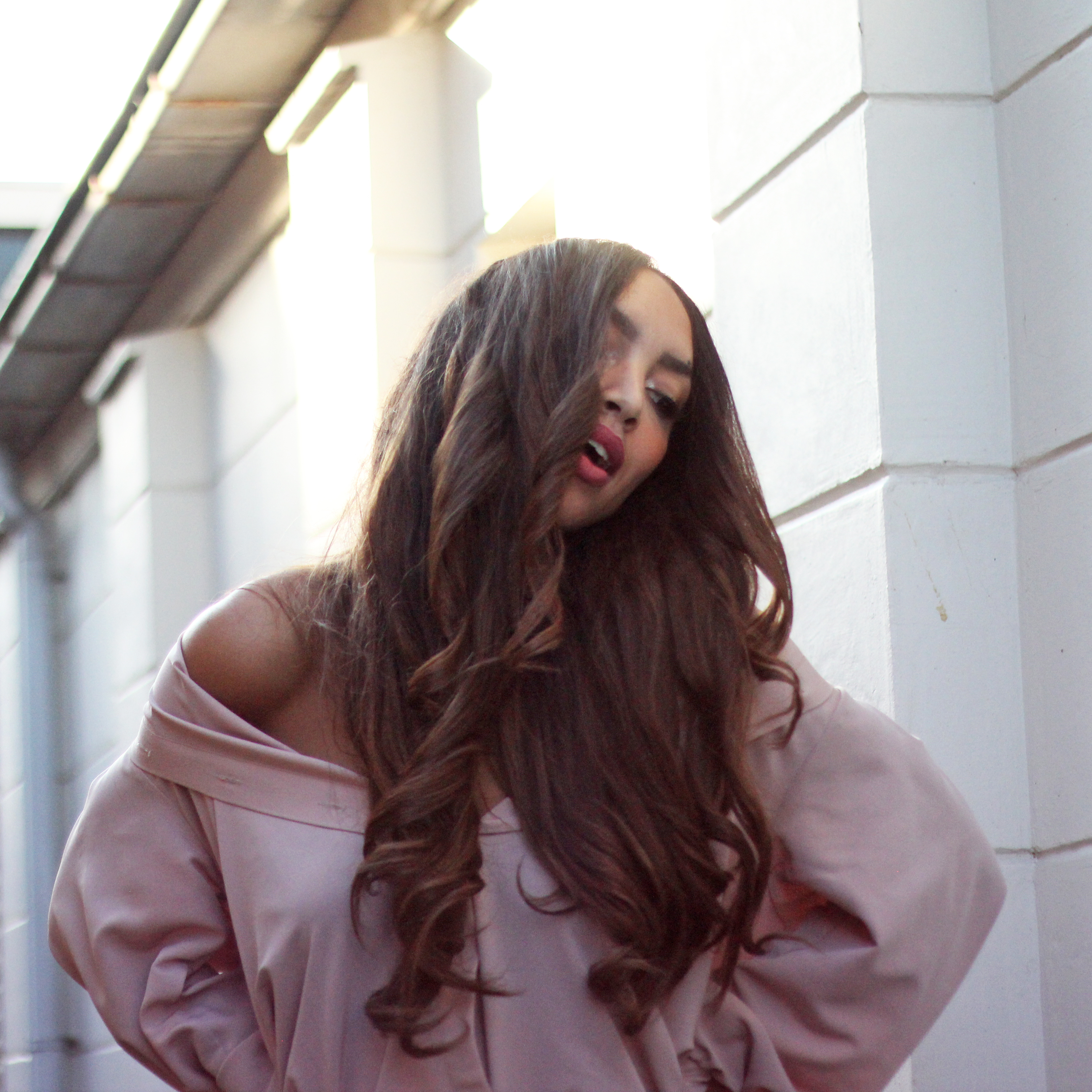 AND THEN I FOUND THE BEST HAIR EXTENSIONS…
People ask me a lot of questions about my hair and I am more and more motivated to dedicate some posts to it on my blog, youtube and instagram. You may have seen this post about my curly hair secrets a while ago. Today I am adding a new and exciting straight hair secret to the list. Well, it's not really a secret, but most definitely it's an amazing tip. And you guessed it from my title: it's about the best hair extensions I ever heard of…
You guys are used to me with curls, but every now and then I like to wear my hair straight. Mostly 2 or 3 times a year cause we all know that straightening your hair isn't the best you can do to your curls. Then, I have it cut by my father and wear it like that for 3 to 5 days or so. I kinda love my hair curly, but it's fun to change things up a little and have people surprised by how different I look with straight hair.
From my curly looks you would not guess it, but my hair is not really that thick. It's full and it's enough to look glamorous at times haha, but I would wear my hair straight way more often if it would've have a little more volume. So I am so so so excited to have found the best hair extensions ever – believe me, I have been looking for good ones for quite a while and these clip-ins are winner. I had already heard of Luxury for Princess from friends and other bloggers, and I am super happy to finally have had the chance to try it out myself. Wow, how is this amazing. I have been excited to tell you guys about it ever since I clipped the last row of hair onto my scalp.
Before and after: the details
In these pictures I am showing you some before and after shots, and the overall look of me with Luxury 4 Princess hair extensions in, both straight and curly. As you can see, my hair is very long from itself, but the extensions really make a difference in volume. I am sure that when your hair is shorter it would do much for the length as well as these extensions are almost doubling the volume of my hair haha.
What made me so enthusiastic (and my mom and dad who were totally amazed!) is the color match and how it blends so well with my hair; it totally looks natural. I had ordered both chestnut brown and chocolate brown and with the tester it was easy for me to decide which color would be best without having to open the sealed package. I went with chestnut brown which is slightly colder; the chocolate brown version has more red tents.
Now, these clip-in hair extensions are made of 100% REMY Human Hair, type being Asian/European. You can do almost everything with it from washing to dying and from curling to straightening, except bleaching. Normally the extensions will last for 6 – 12 months depending on how well you treat it and how often you wear them of course. Oh, and another big plus is the fast shipping (normally 1 – 5 days).
Oh how I have become a fan! I will definitely wear these clip-ins more often and hope that with this post I gave you guys an idea of how it works and what it's like. PS… With the discount code "fromhatstoheels" you will get €5 off of your order!
In this post: Luxury for Princess Glamorous set (260g) in chestnut brown
In association with Luxury for Princess
Photos by my dad