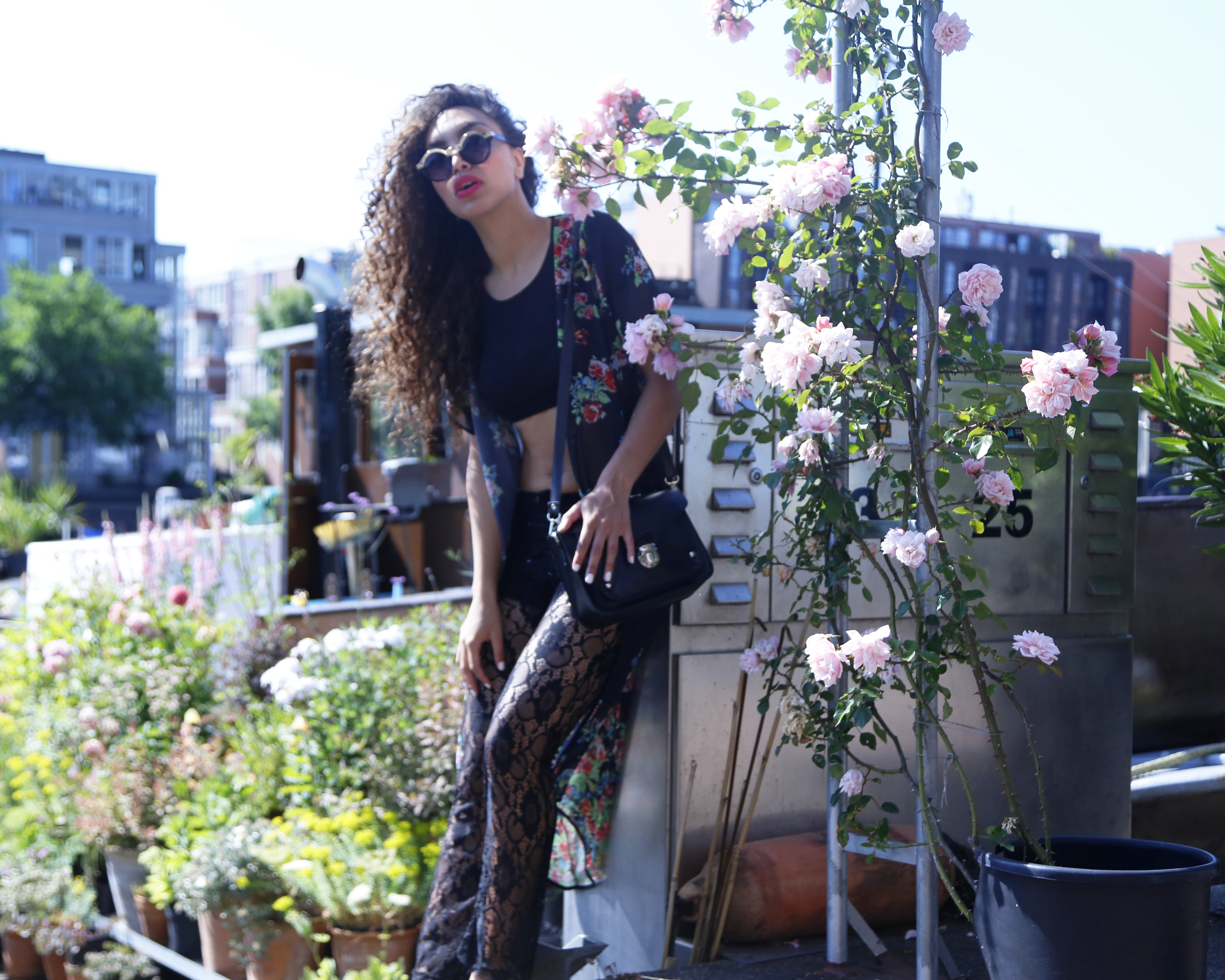 Ever since I first laid eyes on them, I've been wanting them and looking for them: black lace pants. And now that I have them, I must say that they are totally different from what I had expected them to be. Let me tell you all about it…
So yes, I'm a blogger and this means that I work with brands. It also means that I am, as they tend to call it nowadays, an influencer. And that means that the brands who work with me would mostly want and expect me to write a lovely article about their brand and items, influencing others to buy it as well. But… I think that bloggers should, above all, be honest to their readers, since bloggers are the ultimate way for people to find a sincere review about brands and items.
This leads me to my sincere opinion about the pants I am wearing in this post. Like I said, I totally fell for these pants. And as soon as I got the chance, I ordered them through my sponsorship with Stylemoi. I was verrry happy to open my parcel and find this cuteness inside. However, when I tried it on it didn't fit perfectly. Instead, it's kinda small and short. Although the pants seem to make me look slimmer, the length and width of the trousers is not what I expected when I ordered them.
"If a dark romance is what you were looking for,
Don't cry when you get it…"
Now this is not due to a bad webshop, because Stylemoi has very cute items. I do however think that sizes can be confusing. Or… maybe I am just too tall for these pants? In that case, a less tall and slimmer person could be very happy with these pants. For myself, I have, once again, come to the conclusion that it's better to buy pants in store than online.
I must admit that I like how the photos of this ensemble turned out. When I made these pictures, I decided that I would later crop off my feet, so that the size issues wouldn't be obvious. However, when I look at it now, it's not even that bad and the outfit radiates the exact dark romantic vibe I was looking for here.
Let me know what you think of this look!
Wearing: Primark crop top / Stylemoi pants* / Chicnova maxi cardigan* / ZeroVintage sunnies* / NewYorker bag*
All items with * were gifted to me
Photos by Mohamed (Stylemeautivation.com)