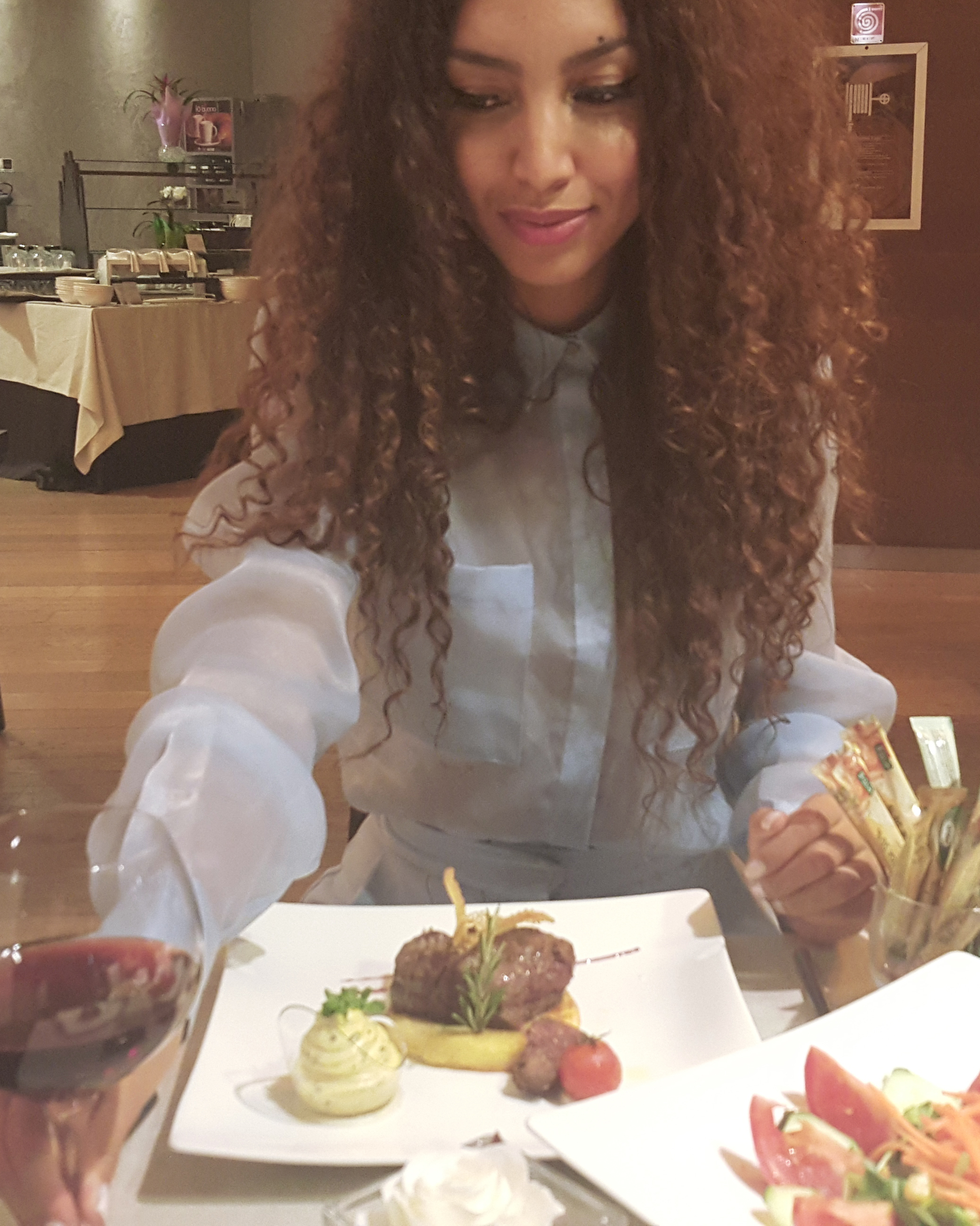 HOTEL REVIEW: MIRROR LOUNGE & RESTAURANT OF THE HUB HOTEL, MILAN
As you guys may know, I love to travel. This year I've been to a.o. Colombia, Cuba and Italy and I just find it really nice to get to know not only the culture, but also their food. So when I was offered diner for two at the Mirror Lounge & Restaurant of the Hub Hotel in Milan, I was very excited. Me and my boyfriend had a great time, and I would love to tell you all about it…
The Mirror Lounge & Restaurant is part of the four star Hub Hotel, Milan. It's situated only half an hour North-West from the city centre, in a calm neighborhood. Such a shame me and my boyfriend walked there, because we later found out that The Hub Hotel provides a Shuttle Service, available on request and depending on availability from and to stations and buildings nearby.
When we arrived at the hotel, we were kindly welcomed by the staff who lead us to a table in the middle of a wonderful restaurant, which had the typical elegance and modern touch that I had come to know from Milan.
We felt very excited about this dining experience and were both open to suggestions from the staff. Their service already showed us that they knew what they were doing, so we openly discussed which menus would be nice for us. In the end, my boyfriend took the backed swordfish medaillon as main course and cinnamon scented apple for dessert and I went with the beef fillet and sliced fresh fruit. We also had a salad and french fries as side dishes. The full menu can be found here.
I think that the photos give you a nice impression of what we had, but if you're not convinced yet, here are some "from hodgepodge to haute cuisine" rates…
FROM 1 TO 10: MIRROR LOUNGE & RESTAURANT ON SCALE
   Food: 8,5
Although I love Italian food, I love it even more that this beautiful hotel restaurant in Milan does not only offer Italian dishes. Ofcourse these meals are all made with Italian precision and passion, but the menu is very versatile. And I can tell you that everything tasted even better than it looks on pictures. My boyfriend also had a blast and although we weren't even that hungry when we arrived, we were so so content when we had this dinner.
   Drinks: 8
We ate here on our second day in Milan, so I was already familiar with the sweet aperitivo's you get after diner. I must however say that I never had one like the one we had here. It was the icing on the cake! The other drinks (mostly wine) we had, were also picked thoughtfully by the staff who advised us what to drink with our meals.
   Service: 9
A 9 out of 10! Cause the staff were all so sweet and kind. They helped us through the menu, gave us advice about what or what not to drink with our courses and above all treated us like king and queen. We furthermore got some extra dishes to try, and the cook personally gave some style touches to the setting of the plates before I took some of my photos. He also explained a few of the extra dishes we were served, and besides his kindness I liked the fact that he took the time for us. Now of course, I don't know if they would do all this for people other than bloggers, but it shows that they care about how their food is presented and what it is made off. I like!
   Ambiance: 7,5
I don't know much about the hotel, but the Mirror Lounge & Restaurant has a nice & calm ambiance. It's very modern and there is enough space for privacy, which is something I appreciate. Furthermore it's the staff who make the ambiance bubblier and fun.
   Location: 6
The hotel is easy to reach from the Certosa railway station or the Uruguay subway station if you take the Shuttle Service. However, there aren't much other facilities in the neighborhood and the city centre isn't too close. It would be a lovely getaway however if you are looking for peace & quiet.
   Recommendation rate: 7,5
I would definitely recommend the restaurant, cause it was the best Italian restaurant I had ever been to in my life (and we have quite a few in Amsterdam as well!). So I would typically consider staying at the Hub Hotel in Milan, and then have dinner in this lovely restaurant. Thumbs up to the staff which made it to a wonderful night!
What are your thoughts?
Location: Via Privata Polonia, 10
Tangenziale Ovest – A4/A8
Uscita V.le Certosa,
20157 Milan, Italy
More information about the hotel & restaurant can be found
here
Photos by Reinder & Me