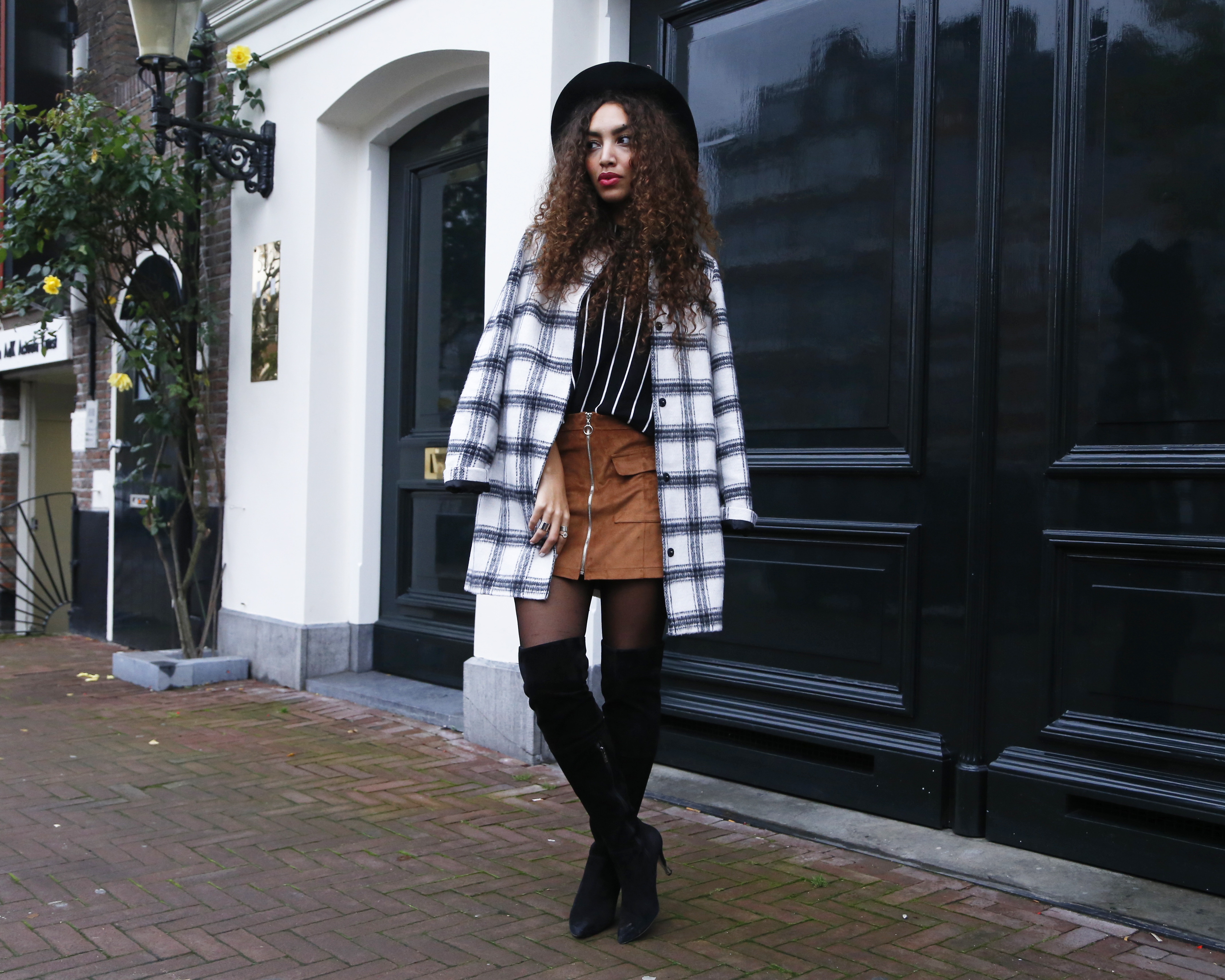 NEW WARDROBE, NEW SEASON – A FALL OUTFIT FROM THE STING
After a post about my favorite shoes for fall, I am also happy to share with you a typical fall outfit, which I created with my favorite pieces from The Sting. All of these items are very trending, which is partly why I chose them. I also have some exciting giveaway news for you guys…
How I love it when a new season comes around and gives me an excuse to go shopping for new trends and musthaves. I cannot get enough of today's trending pieces and this makes it very easy for me to find what I am looking for whenever I am in stores or shopping online.
So when I went to The Sting to find myself a new look to add to my new wardrobe for this season, I asked myself what I needed the most. I agreed with myself that I had been shopping midi skirts a lot, but that I could use some shorter ones to match my over knee boots. I saw a red button up skirt first, but then found this suede brown one with the zipper and that was just the original detail I was looking for. Together with the vertical stripes this optically makes me look slimmer, which is never a bad thing of course.
On top of all this I threw this wonderful white tartan coat. And as if this outfit isn't trendy enough already, I wore it as a cape. Furthermore, the black hat and aztec cross body bag are topping off the boho vibe, don't you think?
So yes, I really love my outfit and I am very very curious what kind of outfit you guys would create for fall. The Sting has listed some wonderful looks as well. These looks all have a value of €500 and you guys are all able to win your favorite look, simply by signing up to the newsletter. The Sting also gives away 20 giftcards worth €50. So there's a lot to win! Click here for a chance to win. What items would you shop on The Sting's website if you win the gift card?
Wearing: Distrikt top via The Sting / Seven Sisters skirt via The Sting / Cotton Club coat via The Sting / The Sting hat / The Sting bracelet / DUOboots over knee boots
Photos by Mohamed (Stylemeautivation.com)