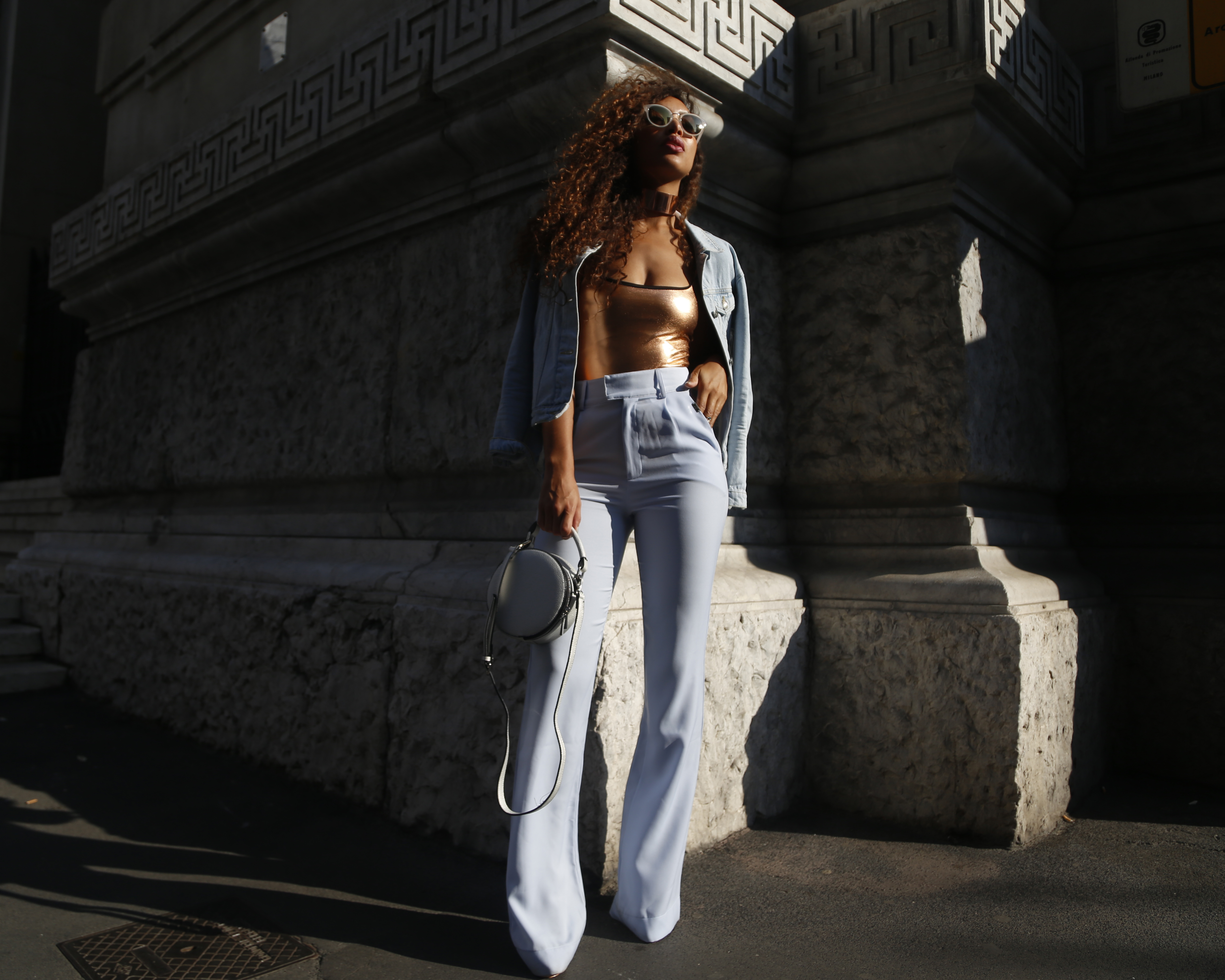 Heaven is in the shadows, let me take you there! I took a line from Miguel's song "cadillac" and changed it into this title while I was editing my pictures cause these shadows are really doing it for the pics, don't you think?
Oh how I love it when an outfit and the background work perfectly together! Sometimes it can be a garden full of flowers and loads of sunshine, sometimes it can be a minimal wall and shadows that make you go "ah, wow". And the more I am blogging, the more I am wondering whether my love for fashion is bigger than my love for photography and imagery. Haha.
I was wearing this outfit during the third day of Milan Fashion Week and when Meau and I walked through Milan we saw so many beautiful backdrops for photography but eventually this was the way to go. I am so happy for having Meau as my photographer and friend, because I always know that where ever we go and what ever I am wearing, the pictures will turn out great. And it keeps getting better!
In this outfit I am wearing a bathing suit as a top. How I love the rose gold look of it. It matches perfectly with my rose gold choker. I thought that baby blue would make a nice contrast to keep it a bit more feminine.
Curious about your thoughts!
Wearing: Missguided bathing suit / JOSH V flare pants / Missguided choker / Triwa sunglasses / Topshop bag