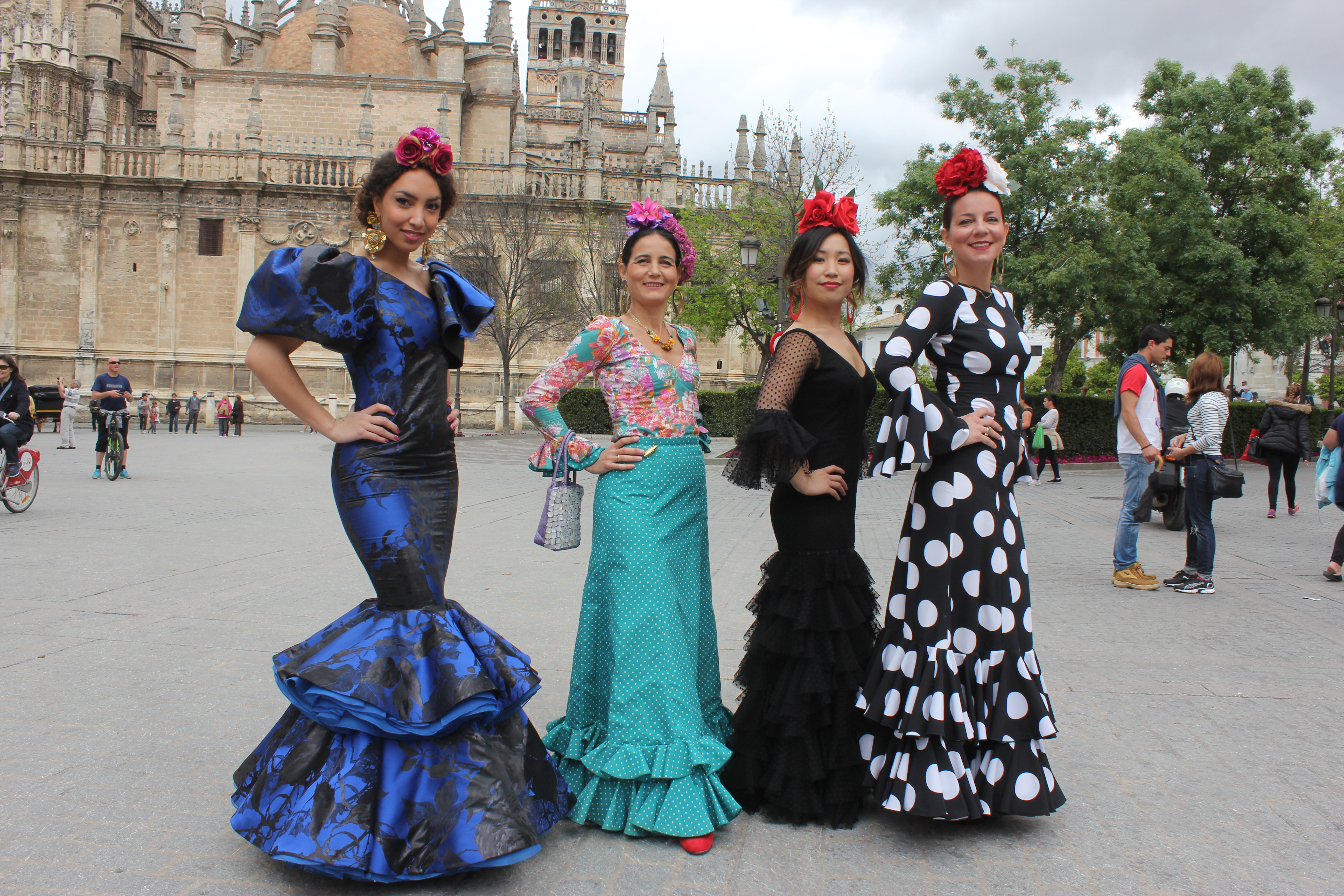 43 HOURS IN SEVILLE WITH LICOR 43
Passion. Family. Friends. Drinks. Fun. Loving. Dancing. These are the words that come up in my mind whenever I think of celebrating life. And these words will now forever have an association with the fun couple of days I spent in Seville last week. I was there with Licor 43 for 43 hours of pura passion during the Feria d'Abril. Feria what? Let me tell you all about my adventure here…
– The end result of my look! I know, I look so different, love it… –
– Hmmm what do I find at the hotel, yes, Licor 43! –
– Shopping and dressing up at designer Cristina Garcia's showroom –
– Our first night at the Feria –
– Make up by Manu Luna, to get us Feria proof –
– Yes, we could get used to this! –
– The feria by night –
Together with Lily, I was invited by Licor 43 to experience the Feria d'Abril with them in Seville, to literally get a taste of their passion for life. The Feria is a typical Sevillian fair, almost like a festival, during which the Spanish dress up in their traditional finery (suits for men, flamenco dresses for women) and celebrate with music, food, dancing and lots of joy. When Lily and I arrived in Sevilla on Monday night, we first had a meet up with the Licor 43 team, amongst which also our camera crew, cause of course these days could not go by without capturing it.
On our first day in Seville, we had an appointment with local influencer Ana Nievas, who took us along some shops (also her own shop, cause this woman is a true business babe!). This way we already got a taste of the Spanish fashion: a lot of ruches and a feminine silhouette, which I've really come to love.
After checking out the local shops, we visited Christina Garcia's showroom. Garcia is a famous flamenco dress designer, who recently won an award for Best Newcomer. I felt honored to meet her in person and see some of her work, but as if that wasn't enough we were also asked to try on some of the dresses. I instantly fell in love with it and kinda felt like a princess when Christina and her staff dolled me up with floral hair pieces and jewelry. Looking into the mirror, wearing that blue dress I almost screamed, cause I was flabbergasted by how I had turned into a Spanish senorita in just seconds! That dress is so gorgeous and fitted me like a glove.  The crew told me that I could wear the dress to the Feria the next day, which got me even more excited.
But the day wasn't over yet… Cause we also took flamenco lessons! Uhuh! I can say that it was much harder than one would think. When other people dance the flamenco, it looks so graceful and elegant. But wait until you see the footage of my dance lessons haha. But it was so much fun to learn the details and get a felling of what it's like to dance to the Spanish rhythm.
That night we went to the Feria for the first time. Images above may give you an impression, but just imagine a big big big square full of tents (casetas, as they call it), lights and people everywhere, dressed up in a typical Spanish way. Lily and I had a lot of fun sipping on our Licor 43 and trying out our dance moves for the first time that night, but the day after was even nicer!
Make up artist Manu Luna visited us at our hotel to fix our make up and hair (which obviously he did extremely well!) to get us ready for our daytime experience at the Feria. You will really have to check out my vlog soon to see what this was like, but in short the fiesta began with a horse carriage ride through the city, which I think is a wonderful way to explore. After that we went to the Feria, also by carriage. And we were not the only one, cause we actually ended up in a horse carriage traffic jam haha.
We spent the full day at the Feria, except for one horse carriage ride through the park, and I can only say that it was a wonderful day full of amazing impressions of Seville, the heartwarming and welcoming Spanish people who seemed to become my friends and family, loads of food (especially good serrano ham), sweet drinks (riberjito and Licor 43), dancing (my inadequate flamenco moves) but above all, and like they'd say it in Spain: It was a day full of pura passion and an experience I will never forget!
I hope that these pictures give you a glimpse of the fun we had, but my vlog is up as well, check it here to come along on this adventurous ride through Seville.
In association with Licor 43
With special thanks to Blyde's Marleen, Bea, Arturo, Salva, Ana Nievas, Christina Garcia, Manu Luna, the camera crew