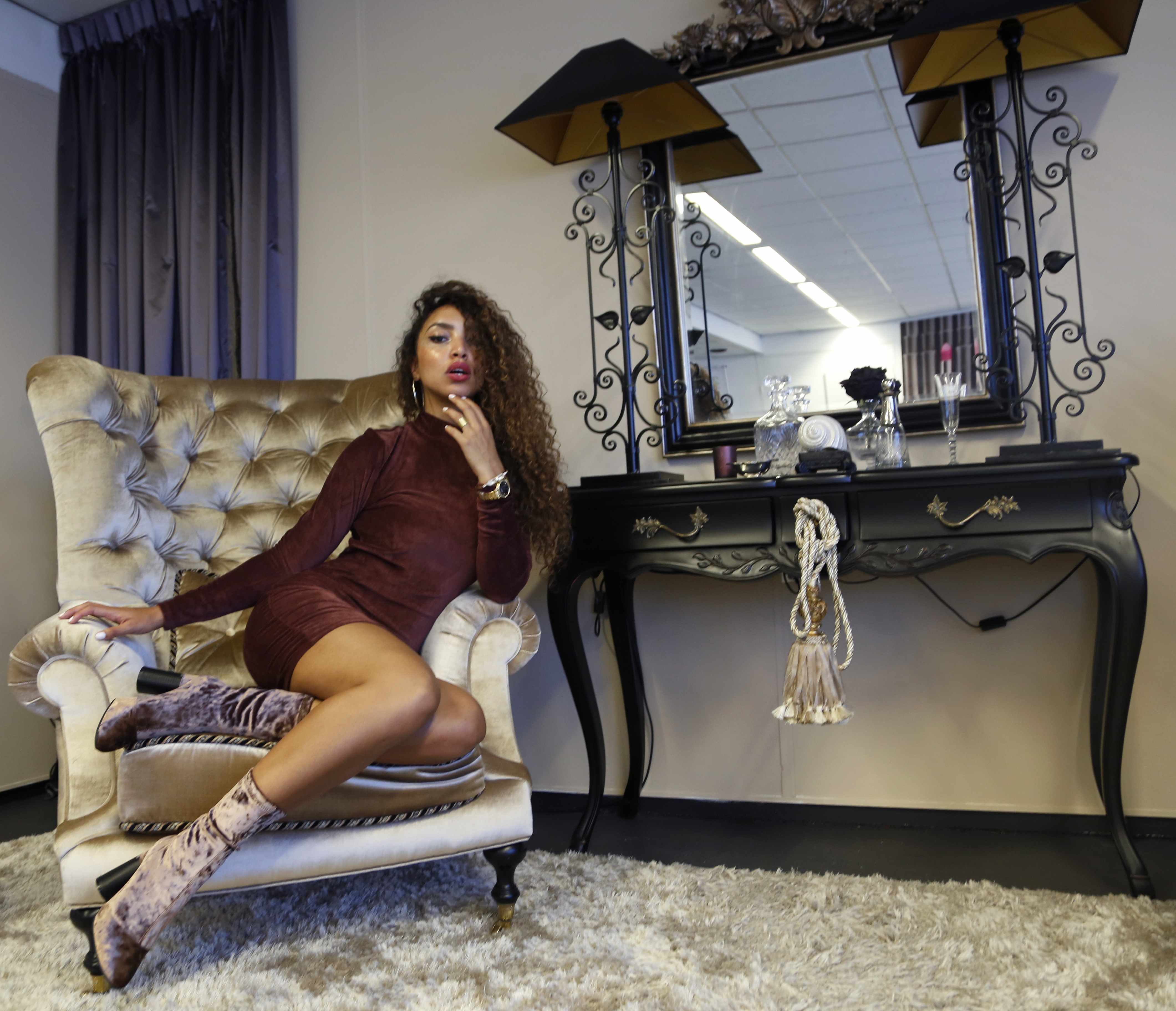 If one is wearing a velvet dress with velvet boots, what's not to love about photographing that in a velvet setting? Let me welcome you into my velvet dreams…
The past few months I have been daydreaming about a new home quite a few times. I am living in a small studio at the moment which kinda has become a walk in closet more than a living room/bedroom. So it's really time for me to move on and find something bigger where I can built the home of my dreams. But I am not just daydreaming, I am actually looking for nice furniture already and I have been looking at a lot of "room tours" on youtube for inspiration. I mean, I am ready!
One of the main things that I have decided for now is that I want a big velvet couch, which will bring a vintage romantic look to the room. Now of course you are thinking "Girl, shut up about your dream house and tell us about the room this was photographed in!" haha well… This is a small showroom of Maison Sucre, an amazing interior shop, represented by a PR agency in Amsterdam. I instantly fell in love with the look of this showroom and I was super happy to be welcome to photograph in it. It fits my look perfectly and I totally got inspired for my dream home again haha…
About what I am wearing: this velvet dress has become one of my favorites already. I really love the structure and how it is both sexy and comfortable at the same time. Also, I think this would make a great staple piece transitioning to fall. I chose to add my killer velvet boots with it, cause I just knew that this look would work. So happy to show it to you guys and super excited to hear yor thoughts on this shoot!
Wearing: Vero Moda dress / Public Desire boots / Nicole Vienna watch
Photos by Meau (Stylemeautivation.com)
Furniture & showroom: Maison Sucre