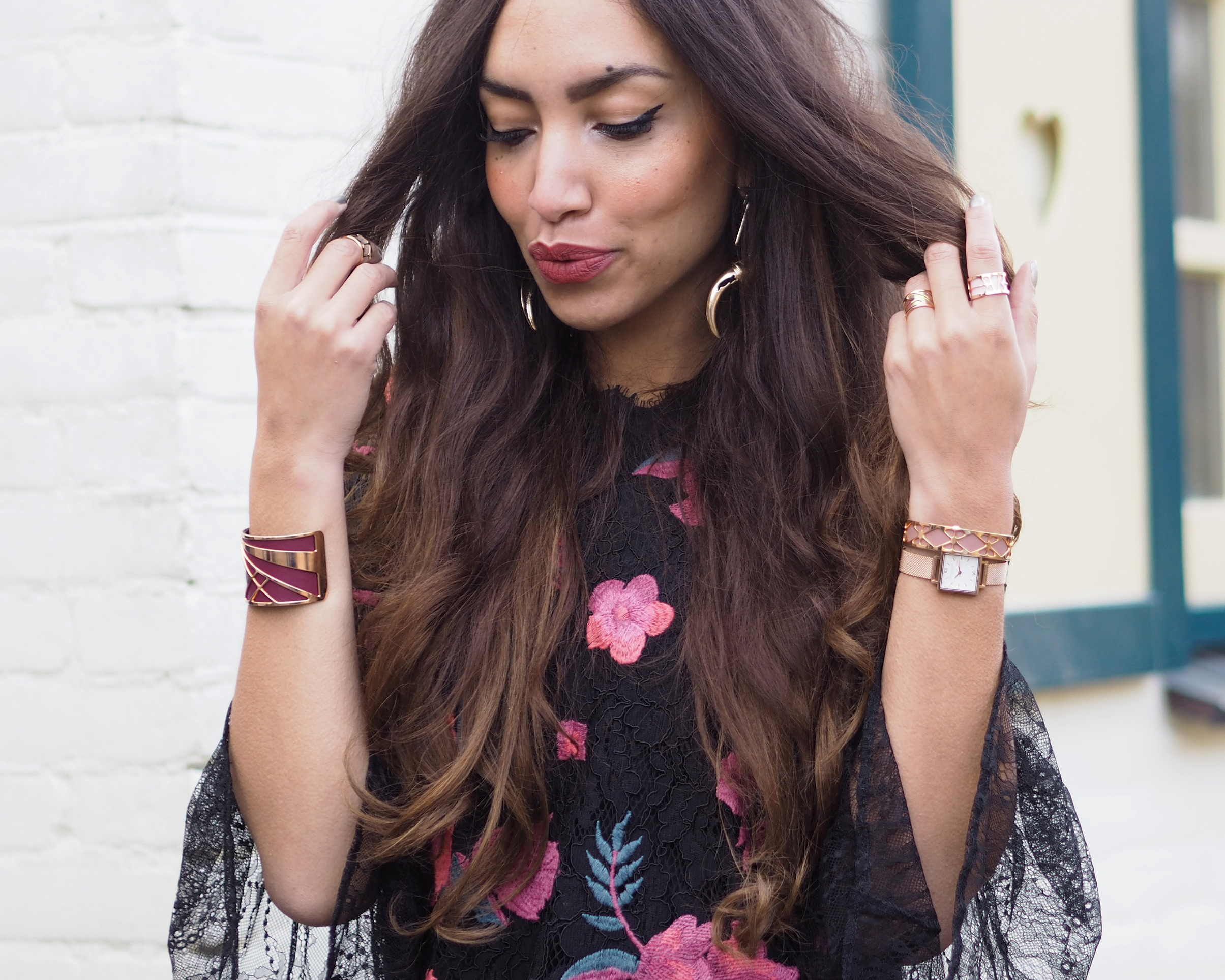 Whoop whoop. The holidays are just around the corner. Personally, I can hardly believe it since I only just came back from a sunny press trip. But the snowy weather here kind of gave me a reality check: it's almost Christmas time again! And how I love this time of the year. The lights, the cozy ambiance, and of course: the presents. To get in the mood, I made a gift guide for you guys, focused specifically on jewelry cause hey, don't we all love that?
When it comes to jewelry I think that it can be quite personal, but at the same time, you cannot really go wrong if you make the right choices. Gold or silver? Bold or fine? By answering these questions you are almost there. And then let's not forget about the timeless pieces that would appeal to everyone. I divided the jewelry pieces into three categories to give you an idea of what I think would be a great gift (to give or to put on your wishlist)…
Timepieces
I have recently learned that in some cultures it is a sign of bad luck to give a watch on someone's birthday unless you ask them to pay you a dollar or a euro so it won't only be a gift, but they actually pay with you. But that put aside, I think that a watch is always a very good idea, for anyone. In this post I am showing you two of my favorite Olivia Burton watches, which are super cute and feminine. One being quite bold and striking with a 3D bee at the heart of the timepiece, the other being more sophisticated but oh so uniquely elegant being squared. These watches are both easy to style and I love that they are so different from the watches you'd usually come across. These are literally presents to appreciate and hold on to.
Bracelets
As for bracelets, those can be quite hard to pick as well. That's why I am so crazy about this new concept by Les Georgettes that gives the opportunity of customization. The bracelets in itself are either gold, rose gold or silver with graphic pattern cut out details. And the fun part is that you can attach all kinds of different leather straps to it to make it more personal. From snake look black, to colorful holograms; it's all possible. They also come in rings, so why not ask for or give away a complete set? I think this is so adorable!
Necklaces
Would you personally favor a designer brand or some new cute yet to be discovered brand? Whatever you choose,  it can all be equally cute. In these photos I am showing you my Karl Lagerfeld necklace and my Adore necklace. I tend to stack these with other brands as well, but wanted to show off these two in particular as I think that they both have such nice details with the Swarovski crystals.
Personally, I can never get enough of jewelry so I have quite the wishlist full of gold, rose gold and silver. What's your favorite gift to give? And what's on your wishlist this year? Hope this inspired you. Don't forget to let me know which of these items is your favorite!
In these photos: Olivia Burton Black Bee watch / Olivia Burton square rose gold watch / Les Georgettes bracelets & rings / Karl Lagerfeld lightning & star necklace / Adore cross necklace