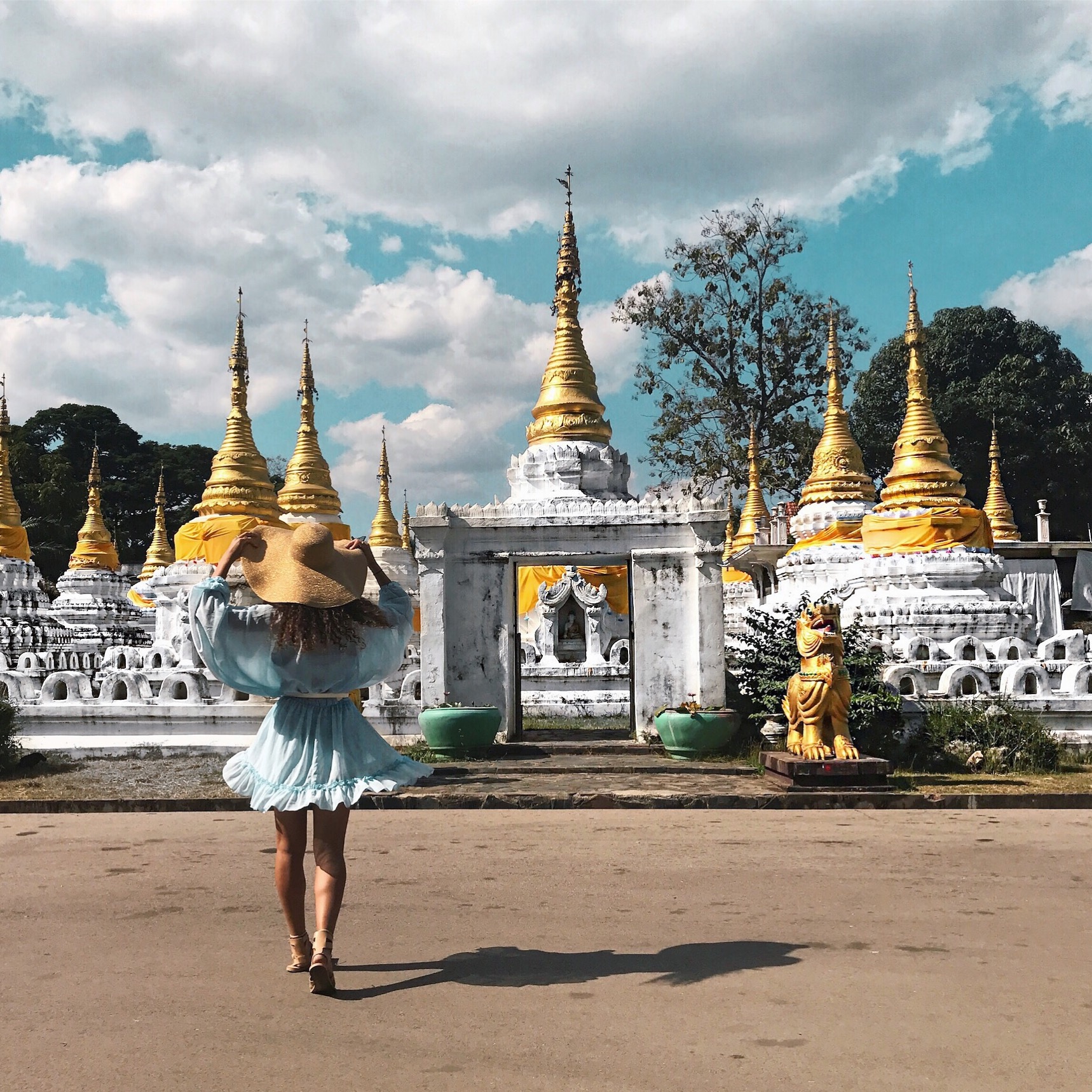 THE HIDDEN GEMS OF THAILAND
Just over a week ago I came back from the most amazing press trip I have ever made so far. When I was asked to visit Thailand (again), I did not get too excited at first as I had already been there before, backpacking with friends. On the other hand I knew that it would be a great way for me to explore yet another, more luxurious side of Thailand that I had not seen the previous time. Also, I was aware that a press trip would always show the best of the best as a local tour guide was coming along. Still, I was utterly amazed by what Thailand had to offer me besides what I had already seen. Besides, we were privileged to fly with extra leg space with Thai Airways & chill in the business lounge of Bangkok Airways, which was all very well organized. Now, let me tell you all about the hidden gems you can not miss during a trip to Thailand!
Bubbly Bangkok
Is Bangkok a metropolis? Well, not the typical modern type, but most definitely the type with non-stop action, a lively spirit and many different sights to it. For backpackers Khao San Road is the go-to area, but we did not visit that side of Bangkok this time and I was thrilled to see what more Bangkok held. We visited a hip restaurant called "The Never Ending Summer" where fellow fashion bloggers greeted me outside and had dinner at Chakrabongse villas, another amazing resort with beautiful view over the river. Needless to say that the food was delicious as Thailand is known for it's refined spices. Of course one may not miss out on the temples and neither did we. Must see places at night are chinatown, the flower market and the famous Sirocco sky bar where The Hangover 2 was filmed. We had the honor to also sleep in this beautiful hotel, which offers great services ("Which of our seven cushion types would you like to sleep on?"), an amazing breakfast buffet and… hello, the breathtaking view from the 64th floor!
Hidden Gem: To see more of Bangkok, consider a long tail boat ride over the Chaopraya river. One can hire a private boat for just 20 EUR per day which will take you alongside most must see places like several temples and monuments, floating markets and cute communities along the smaller canals where local delicacies are sold. We also made a stop at an artist's house in Bang Luang. How I love these hidden places you would not normally pay a visit.
Magical Chiang Mai
My first time in Chiang Mai I slept in the old town, known as a world class sightseeing destination with many temples and museums. This time however, we stayed at least 60km from the city center in Marndadee Heritage River Village. Compared to Bangkok this was like stepping from a tuktuk right into the woods. The peace and quiet of this place can really only be captured in video or real life (check out my vlog if you haven't yet). Temples in and around Chiang Mai are very impressive. We visited Wat Prha Tat Doi Suteph, one the top of a mountain, where we were just in time to watch the monks pray and follow their rituals. Another big one which can be found just across a lovely market is the Wat Phra Singh. For dinner we went to Khum Kan Tok, another Thai experience I will not forget: In this restaurant which is pretty much built like a small open air paradise you can have dinner on rugs, eating from so called "Kan Toks", small round wooden tables. In the meantime one can watch a traditional Thai show with dances and plays by children and adults.
Hidden Gem: There's a lot to see in Chiang Mai, but don't hesitate to take a day trip to one of the many other lovely places just a few hours away. Pai and Chiang Rai are popular. During this trip however we visited Lampang; the third biggest city in the North where one can ride a horse carriage along some of the main temples there. Wat Phra Tat Lampang Luang is considered to be the most beautiful temple of the North. But I was also a fan of the Wat Chedi Sao Lang, known for it's 20 pagoda's which are said to bring luck if you can count them all and the Wat Si Rong Muang, a wooden temple by the Birmese. Another sweet village to visit would be Mae Kampong. Expect a lot of nature: waterfalls ánd fresh local coffee.
Khao Lak's lovely nature
In the South of Thailand, just an hour from Phuket you will find Khao Lak, a less touristic beach town. I had expected this to be a place of just beaches, but to my excitement there were a lot of possibilities to visit the nature side as well. Ramada Khao Lak Resort suggested us a bike ride to the Ton Chongfa waterfalls, with it's 5 levels of waterfalls of which we only saw 2 that were already impressive. We also visited Takuapa, also known as "Little Amazon" by the locals. Here we took a kano along the mangroves, paddled by a local. I'd definitely recommend spending a few hours like this if only it were to see how the locals catch their water animals and be impressed by how well they are in touch with nature (I had not seen that snake hanging there!)…
Hidden Gem: The best part of this part of the trip and maybe even of the whole trip must have been the Samet Nang She, a striking view point in the Phang Nga bay area. A superb panorama not yet discovered – nor messed up by tourists.
In Thailand, impressed by the Buddhistic vibes I really felt like I got in touch with the body (Thai massages are the best, I can recommend one at the Dheva Spa in Chiang Mai, amazing!), mind (nature is pretty much everywhere to inspire us) and soul (the temples & rituals). In just these 900 words I cannot find enough expression to describe Thailand as a whole, but in one word I would say: Magical!
Need more inspiration and background information? Check out my vlogs, though in Dutch here & here.
In collaboration with Tourism Authority Thailand