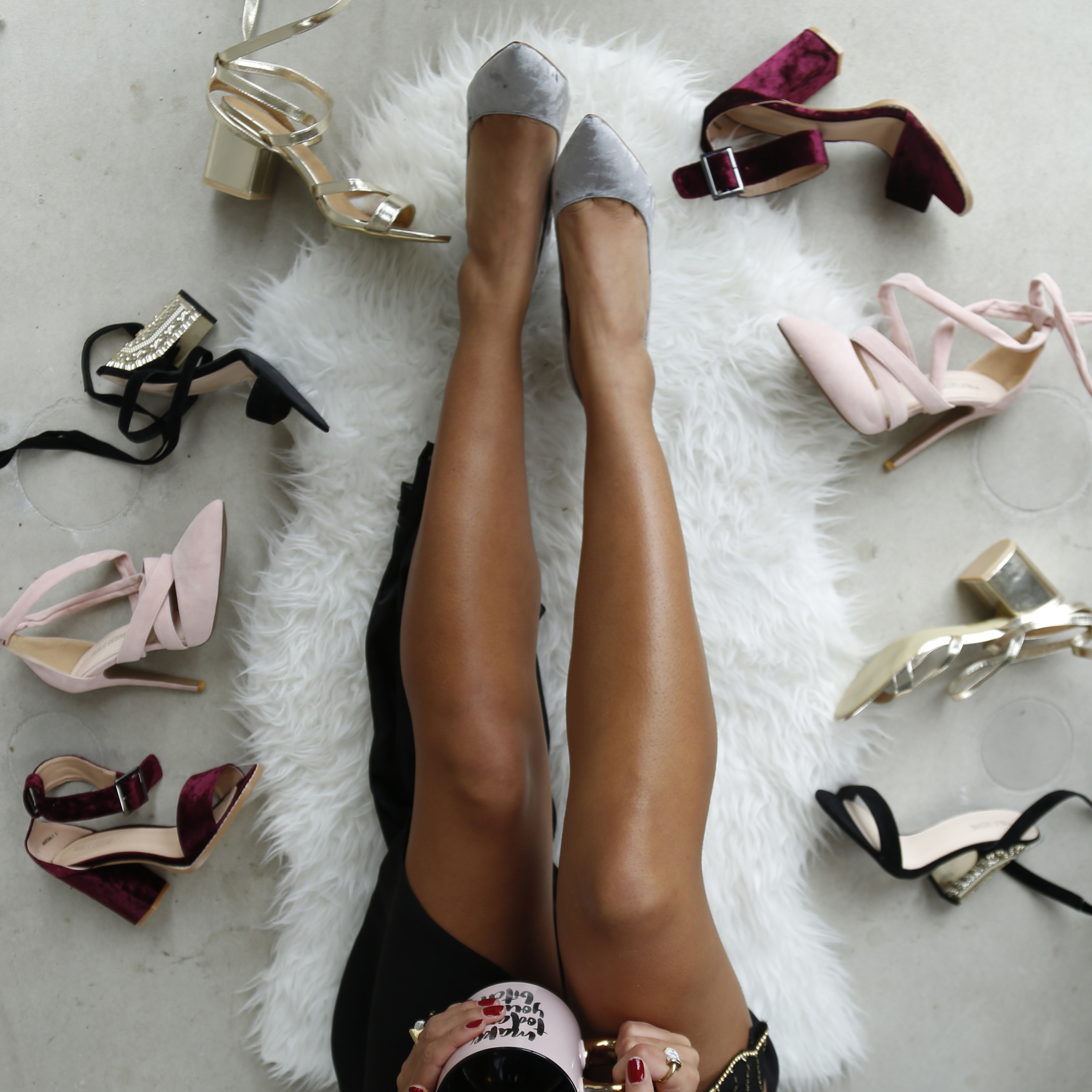 TOP 5 SHOES EVERY WOMAN NEEDS IN HER CLOSET…
If you follow me on my blog, you may already have seen some of these pictures, but I didn't want to take them away from the ones that only follow me here. And why not dig a little deeper into it and discuss the 5 type of shoes that every woman needs in her closet… Let's talk about shoes, baby!
Heels, boots, anything… What type of shoes does every woman need in her closet?
1. Pointy toe heels
I am not just talking about heels here, I am talking about the sexy type of heels that a man would want you to wear during sex, but being the feminist I can be sometimes, I would say: rock it with a cool suit, no need to wear a bra though. Heels with a pointy toe are the nr 1 type of heels that will make any outfit look more feminine. Agree?
2. Heeled ankle boots
At first, I wanted to type "black ankle boots", but I am aware that some people are more into brown or tan, so that is also fine. The purpose of the ankle boot is to give you a go-to option when you don't feel like wearing flats or high heels. Ankle boots are casual but elegant and so easy to style. They go well in both the summer and the winter, which is a big plus.
3. Over-the-knee boots
I think that this would be the type of boots that not everyone can relate to and I bet that only half of the women actually own a pair of over the knee boots. I can understand that this is the type of shoe that you'd wanna think twice to buy. I mean, you may not wear them often and you may think it's too much. But let's be honest, it's been a trend for over three years now, so if you are still in doubt, this is your sign, go for it! The biggest plus about over-the-knee boots is that they keep you warm and they can five a statement to a dress or jeans.
4. Sneakers
I mean, duh. We all need sneakers, don't we? Whether it is to hang around in the gym or to actually take a walk through a city or a hike through a park. Sneakers are a must have.
5. Cute flats
Ok, I know, "cute flats" is kind of a broad concept. But that's exactly where I am going here… Ballerina's, loafers, moccasins, brogues, slip-ons. It's all possible, but I think every woman would need at least one pair of shoes like this. A pair that would be nice to wear to your job, out shopping, lunching with friends. You know, that easy pair without heels that kinda feel like a second skin.
Did I miss something? Hope you guys liked this post!
In these photos: Public Desire heels & shoes