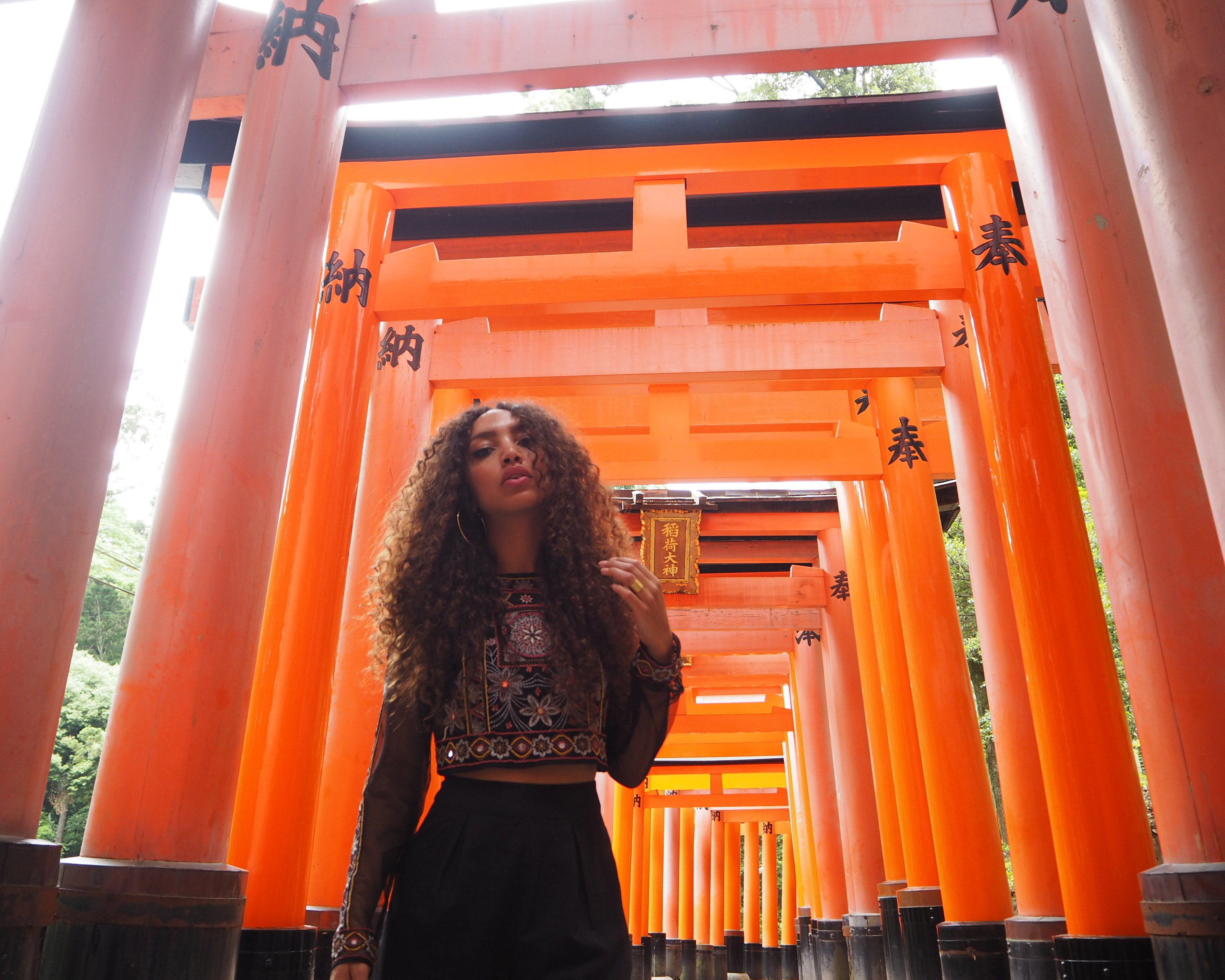 LOTS OF SHRINES AND SUNSHINES
A Shinto shrine is a structure whose main purpose is to house ("enshrine") one or more Shinto (神道, Shintō) kami. Its most important building is used for the safekeeping of sacred objects, and not for worship. Now what if you place several of these shrines behind each other creating a path that leads to the top of a mountain and a temple. It's done in Kyoto called Fushimi Inari and I had a blast there.
So this wonderful path of shrines is said to lead to an epiphany when on top. Uhu, I truly believe that Japanese people know what they talk about. I may not have had an epiphany, but I did feel relieved when I climbed op the stairs underneath these shrines. Maybe I was just exhausted haha. No really, somewhere half the way there was this blue butterfly that flew about 3 rounds around my head which I found kinda impressive.
If you'd ask me this is one of the absolute must see places in Japan, in particular in Japan. I feel bad that by the time me and Reinder were in Kyoto we didn't really feel like doing a lot anymore. We had seen sooo many places and were so so tired from jumping on and off trains, heading from north to south and back. But still, I think that we have seen most of Japan we wanted to see.
Now about the outfit. It's all black, but the top is incredible isn't it? It's made of sheer black chiffon and it has the cutest embroideries on it. I chose to pair it with plain black shorts. It may not be a surprise that I didn't have a lot of other shorts with me, but I don't think I would've wanted it any other way.
Let me know what you think! Hope I inspired you both for travel and for fashion.
Wearing: Missguided top / Asos shorts