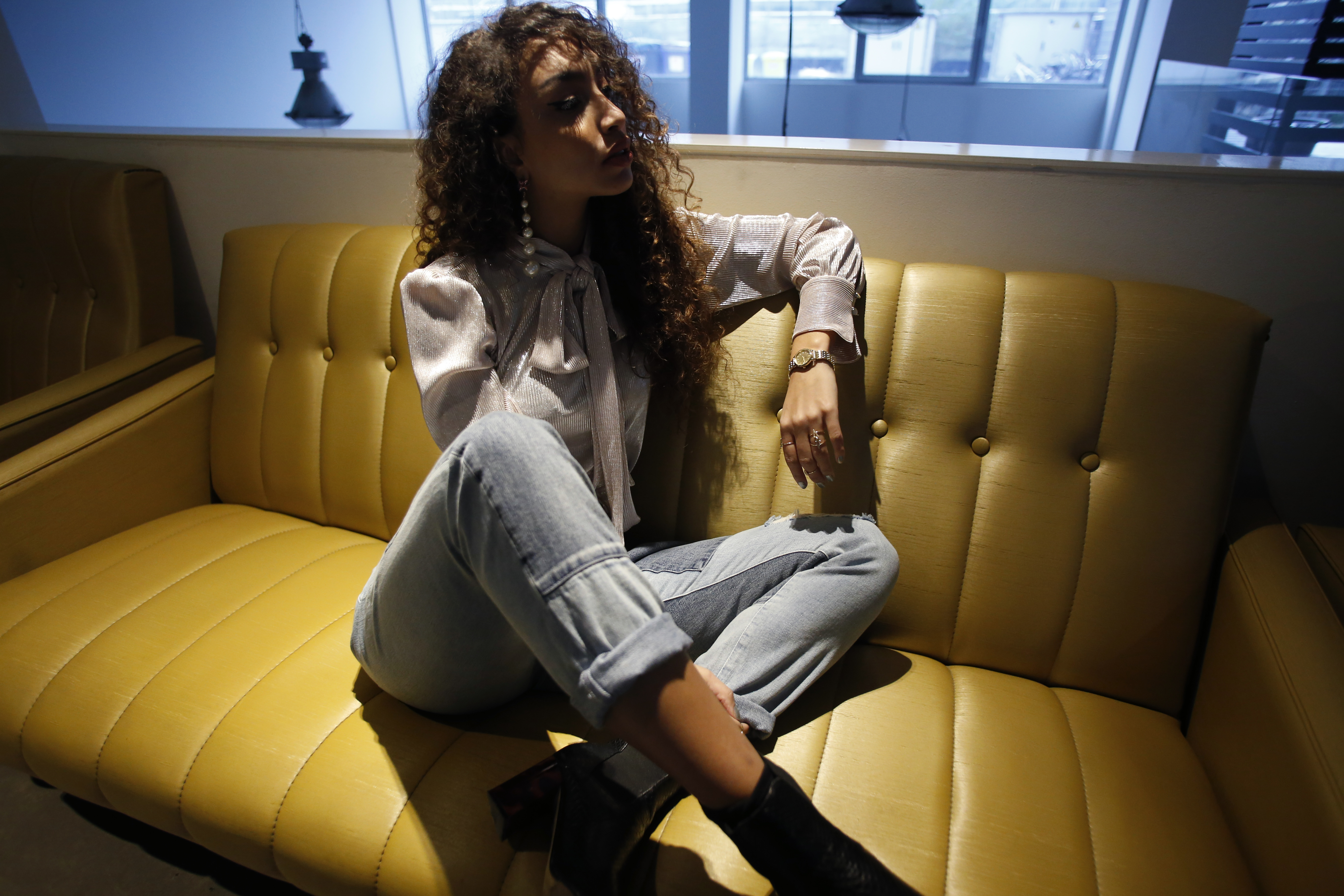 FINDING THE PERFECT SMALL WATCH
When I look back on my posts of 2013 a lot has changed ever since. My photos have become much better when it comes to quality and my style has evolved like crazy. Of course style can also be influenced by trends, but I think it's also me becoming a woman more than a girl which changed my style over time. One major change can be found in how I wear my jewelry…
I remember a time at which I went out with friends and from my jewelry box I took the biggest chain necklace I owned. My friend looked at me with amazement as she listened to the golden chain necklace making it's way from my jewelry box to my neck (believe me, this made a lot of noise). But after my chain necklace I wasn't done yet. Here came the chain bracelets, the bold earrings and my ring stack. It seemed like it was never enough for me.
I still don't believe in the phrase "before you leave home, take off one jewelry piece, now you're good to go", which assumes that one will always put on too many jewelry and would have to take off a few until only one or two pieces are left to wear. I mean, a little decoration never hurt nobody. But… I do look at my jewelry pieces differently. The most important criterium for me would be that it's cohesive with the rest of the look and that one jewelry piece compliments the other. Also, instead of wearing lots of arm candy, I nowadays tend to wear just a watch. And I think that this is enough if you wear the right one.
I recently got this small watch from Renard, which is my all time favorite. I have got several other timepieces from Renard like this watch with a black plate or this watch with rose gold details. But let's talk about this little one right here. I totally love how it is so feminine and elegant. The link bracelet makes this watch look cool enough to make a statement even though it's only a small piece. This is my first small watch and I think that with this cutie my watch collection is complete for the moment.
Finding the right watch can be hard, until you find one that matches you perfectly. And it's even better of course, when it matches all of your outfits. I guess I won't need the chain necklace and bracelets anymore. May all attention be drawn to just this chic piece of gold around my wrist. And who knows if in time I will still be wearing this, cause above all, this watch is timeless. Don't you think?
Ps. This watch comes in rose gold and silver too. I am personally thinking of getting some leather straps as these are replaceable. What do you think?
Wearing: Primark top / Asos jeans / Asos earrings / Renard watch