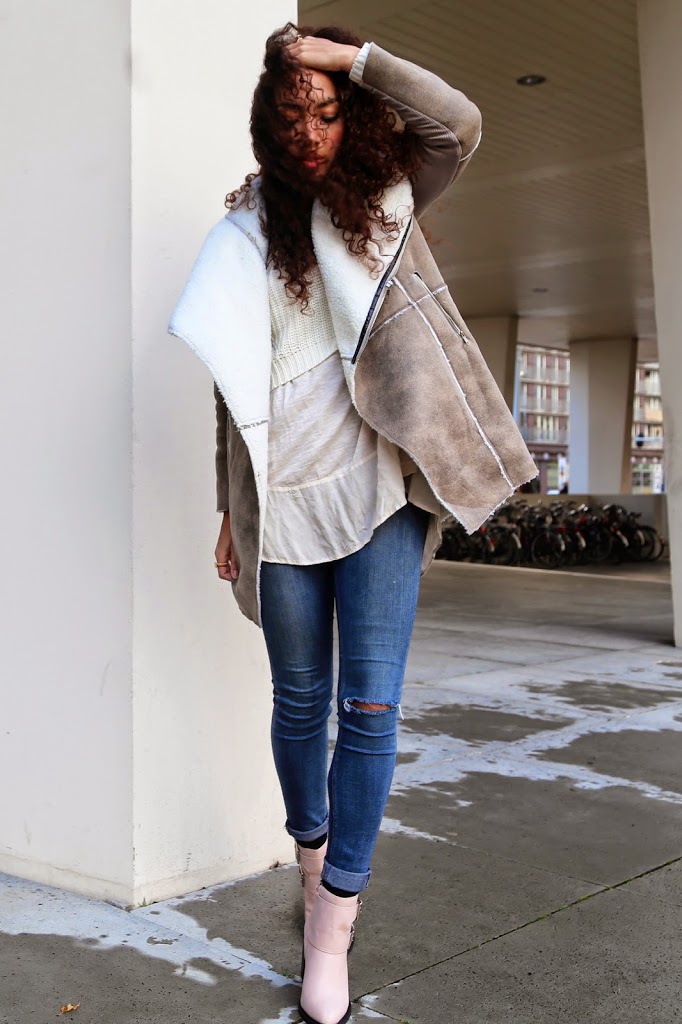 Here's yet another one of my lam my coat look coats.
Just like fluffy and fur coats, I have a thing for coats like these
during this season. I think it's just for the simple fact that they are very warm.
I chose to match this one with items in the same tint.
I just wanted to keep it simple. This could be a daily school or
work look. It's casual, yet it is very decent and wearable to any occasion.
I've always wondered whether you guys prefer simple outfits
like this one over outfits that are somewhat more outspoken and striking.
Please let me know about that!
As you can see, I am wearing a long blouse underneath my jumper. I think
this is a fun way to layer an outfit and at the same time it
gives me the opportunity to try something else than crop tops and high waists.
Let me know what you think!
Wearing: GetTheLabel jumper (find here), Lioness fashion coat (find here), River Island jeans, H&M blouse, Missguided shoes (find here)