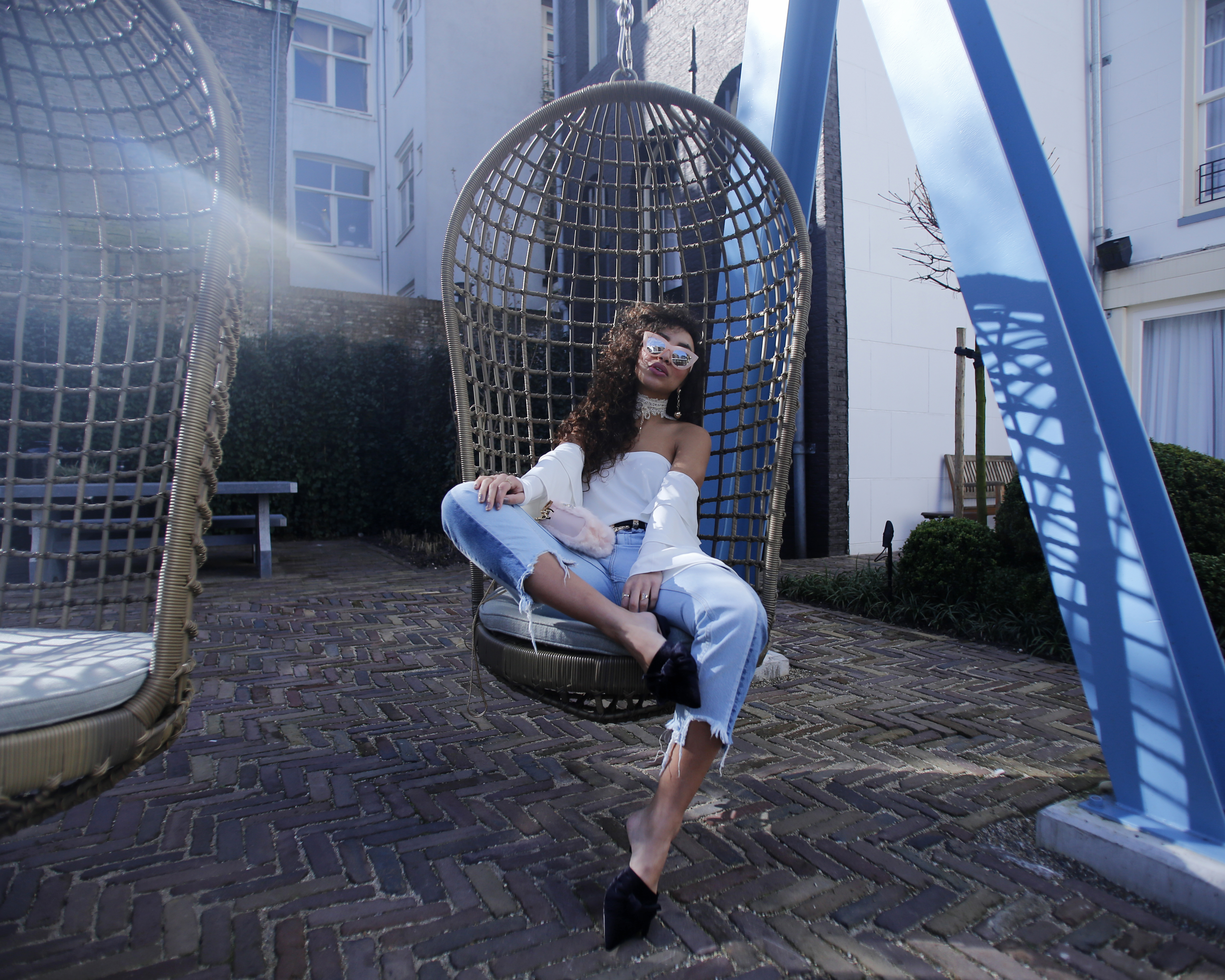 HOW TO OWN THE HYGGE TREND DURING THE SPRING AND SUMMER?
Hygge [mass noun]: A quality of cosiness and comfortable conviviality that engenders a feeling of contentment or well-being (regarded as a defining characteristic of Danish culture). Still have no idea what I am talking about? In this post I am telling you all about this huge trend and how to rock it during this season.
I think the hygge trend in one word is best described as "cozy". This trend doesn't only cover lifestyle, such as home decoration and a satisfying life of relaxing and taking time for yourself. The hygge trend is also much represented in fashion. Think of oversized knitwear, thick socks, ripped denim and cute furs combined to a messy bun, bleached hair against a relaxing background (huge mugs of tea, a big bed with lots of cushions, a cute bathtub with a view) and anything else that looks like you want to be in the picture. If you google "hygge" you'll know what I mean and you'll also see that it works very well during the winter because of the thick fabrics. But how to rock this trend during spring and summer? 3 tips!
1. From oversize knits to off-shoulder tops
Oversize knitwear is typical Danish and typical hygge and absolutely something everyone loves during the winter. Nothing makes you feel more cozy than this. During the summer heavy knits aren't an option, but light knitwear would be. Certain summer dresses could give the illusion of oversized clothing. Another option to stay close to the oversized "indulging myself into cozy sweetness" vibe is to wear off shoulder tops. As you can tell from my look here voluminous sleeves can do the trick.
2. Furs, feathers & crochet
I don't think that a fur coat would be a good idea during this season, so instead go with a small fur touch such as a small fur bag, a pompom attached to your bag or fur sliders. Other easy ways to add up to the vibe are crochet details found in tops, pants or chokers. As for colors: stick to earth tones and whites. Grey, beige and pink are the way to go.
3. Bows and ruffles
For a trend that's supposed to be cozy, cute details like bows and ruffles are a must. I chose these uhh-ma-zing black velvet mules with bows to add some sweetness to this ensemble. I cannot even express my love for these shoes in words. I think they are so perfect for this season, within and without the Hygge trend!
I think that this total River Island outfit, which I found at Kleding.nl, is the perfect example of a hygge-licious look for spring/summer. I love how the cut off denim makes for a perfect basic underneath these romantic pieces. Super curious what you guys think of this trend and look! How would you rock the hygge trend?
All items via Kleding.nl
In association with Kleding.nl & River Island