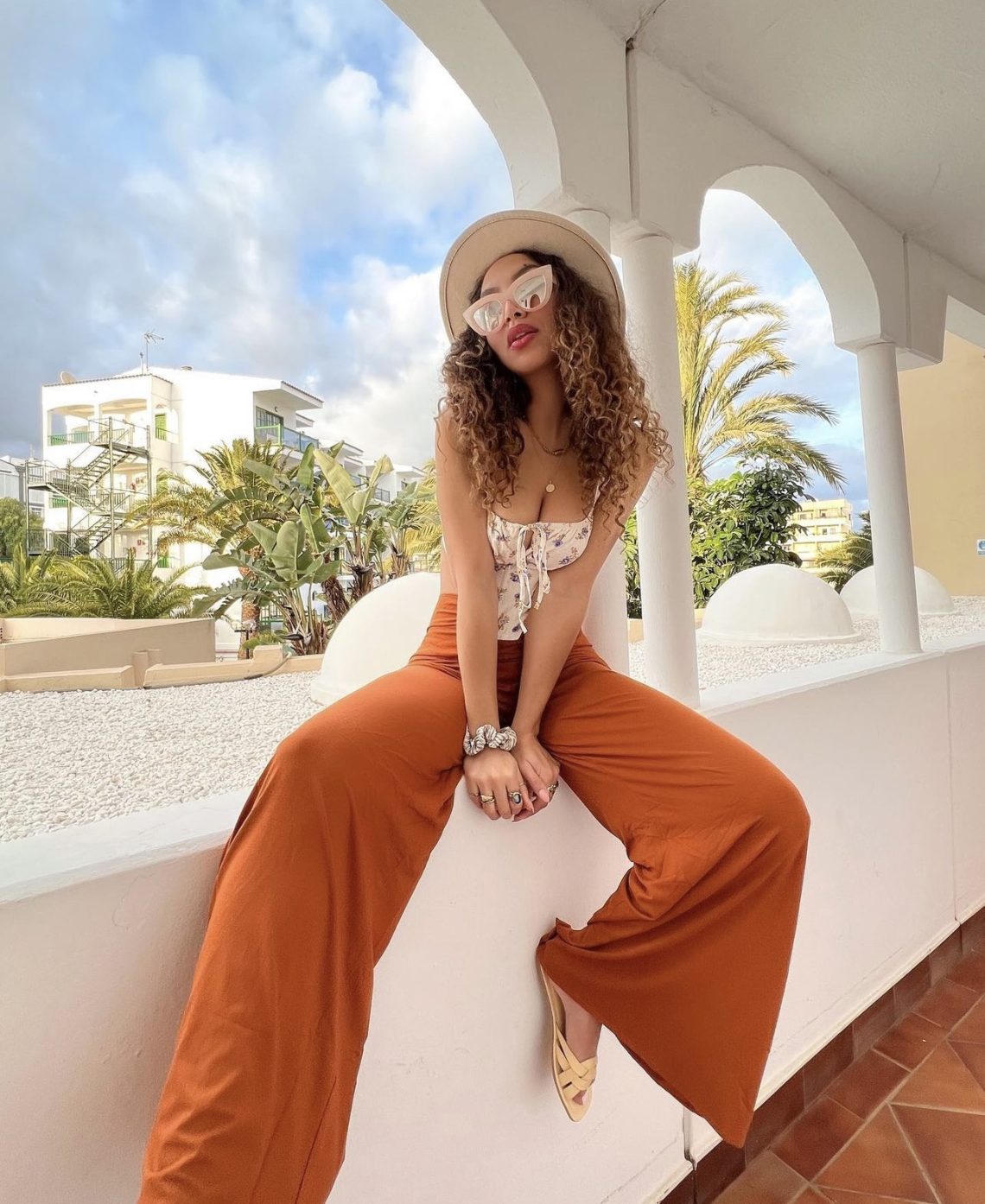 Hotel Review: Seaside Sandy Beach, Gran Canaria
When you think of Gran Canaria, you probably imagine palm trees, beautiful beaches, sunny weather and good vibes. I can tell you, that's correct! But there's more to the island, and I am a firm believer that one's experience with a location can also be highly influenced by the choice of hotel. And that's why I'd like to add to all the sunny vibes: good food, a lot of comfort, a nice swimming pool, and relaxation at the rooftop. Hmmm… Alexa, please teleport me back to Seaside Sandy Beach!
Last month me and Meau went to Gran Canaria to work on some reports and make content for the upcoming season. I always love visiting new places and exploring the beauty of islands to see what's out there and share with my followers. Gran Canaria is the kind of island you hear a lot about when living in The Netherlands as loads of tourists go there, both summer & winter, to enjoy the sun. No wonder we heard a lot of Dutch people around town. But what made me feel at home, was the hotel we stayed at. We had chosen Seaside Sandy beach for it's central location, good reviews and beautiful surroundings. Little did we know, it would offer us so much more than just a nice place to stay. (Spoiler: the food was thé best!)
So let's go:
FROM 1 TO 10. SEASIDE SANDY BEACH ON SCALE.
Location: 8
Taking into account that someone would come to Las Palmas for both the beaches and the beautiful Maspalomas Dunes, I think that Seaside Sandy Beach has the ideal location. It's situated 5 minutes walking from Playa del Ingles beach and 10 minutes from the desert like dunes. In and of itself the hotel has a good location close to supermarkets, the main streets and other needed facilities, such as car rentals, restaurants and beach bars. We also went to the natural pools of Galdar which is on the other side of the island, but can be reached by car in an hour.
Room: 7,5
We stayed in a Junior suite, which was very spacious. It had all that we needed, from desk space, to an extra small room for clothing & suitcases, a hair dryer, air conditioning, a living area and a balcony with view over the swimming pool. For me, a nice bed is super important, especially since we were there for 4 nights and I think it was sooo good. I slept so well! Apart from the balcony, I must say I also liked the balustrade on the side of our door. This gives you an almost 360 degrees view over the other side of town in .
Ambience: 8
When stepping into the hotel, you immediately feel welcomed by the reception staff. There's a big lounge area that has an indoor-outdoor vibe with loads of plants and beautiful furniture & art works. Every part of the hotel radiates comfort with a luxurious touch. At the pool area one will find a pool bar which also brings about a very nice atmosphere. Oh and the interior of the indoor restaurant? A combination of green and pink, totally my taste!
Food & drinks: 9,5
Seaside Sandy Beach offers an all inclusive service which is the best I've ever had. Let's be honest, from an all inclusive buffet one could think that it could be basic and mass. But no, not here. Seaside is known for it's great gastronomy and man, have I tasted that! There was a big variety in the type of food on a daily basis and even between meals. There really was so much choice, all of which served in a very luxurious and beautiful way. Every night I was excited to try (not gonna lie, at least two!) new desserts. The salads were perfect and so was the seafood (and everything else haha).
Service: 8
The service at Seaside Sandy Beach was great! We were welcomed with water & fruit in our room. And we were shown around to get familiar with the surroundings. Whenever we needed something there was always someone to help. I love that we were able to book a car via the reception which made it all so much easier. All all, the service was laidback and personal. Perfect!
Facillities: 8
The hotel has everything you need and more. So yes, there's a swimming pool as you would find in most other hotels as well. But what I thought was special was the "game space" with possibilities of playing jeu de boules, table tennis, billiards, shuffleboard, air hockey and there's even a basketball court. Wow. And as if that isn't enough, on the rooftop of the hotel one will find a jacuzzi and sauna area. The jacuzzi can be booked privately for some of the rooms. We had an afternoon there and that was the perfect relaxed ending to our journey.
Recommendation Rate: 9
If you plan on visiting Gran Canaria, I think this is the place to be. I was especially fond of the All Inclusive buffet and the rooftop area. I think both really added the best of the best to our trip!
Did I make you curious?
Seaside Sandy Beach
Avenida Menceyes,
35100 Playa del Inglés,
Gran Canaria, Spain