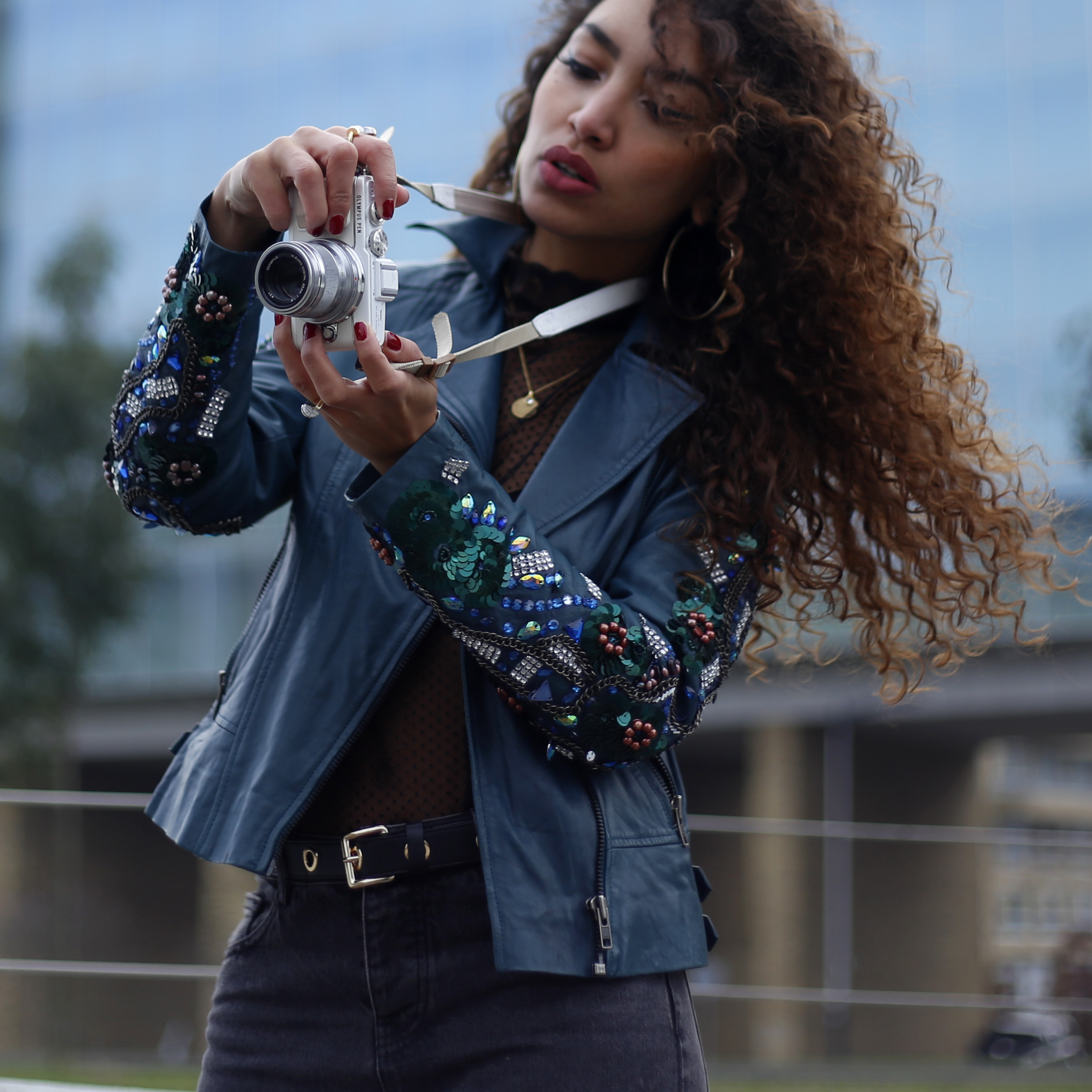 BLACK FRIDAY OFFER: 45MM OLYMPUS LENS FROM €329 FOR €199!
If you guys have seen my blog tips post & instagram photo about the 45mm lens last week, you may also have had some serious cravings for it during the past week. Haha, I know right! That camera is too cute and the lens makes such lovely pictures. But don't hold your breath any longer. I am sharing a major discount code with you guys in this post…
In the photos above I am showing off one of my best friends: the Olympus PEN E-PL7 camera. I have used it for over half a year now, went to several workshops about it and totally love exploring the camera in an around Amsterdam, but also when I travel.
In this month's blog tips post I wrote about how I have come to the conclusion that the 45mm lens really upgrades my pictures. It's perfect for detail shots, but also for outfit photography. The bokeh effect is phenomenal without taking away the details of what you focus on. More details, photos and advantages of this camera can be found here. Photos above may also give you an impression: the ones in which I am not holding my camera are actually made with the 45mm lens.
Since I have received so many nice comments on my previous post, I am super happy to share a black friday discount code with you guys. With the discount code FROMHTH you'll get the Olympus 45mm lens for €199 (normally €329, uhuh a crazy €130 cheaper!) at Olympus.nl. The discount code is valid today and tomorrow only, so don't miss out!
I hope we can be twinning with our Olympus cameras and lenses, cause I will be giving you guys way more tips in the future. Stay tuned and enjoy your cyber weekend!
In this photo: The Olympus PEN E-PL7 / The Olympus 45mm lens
Photos by Meau (Stylemeautivation.com)
In association with Olympus