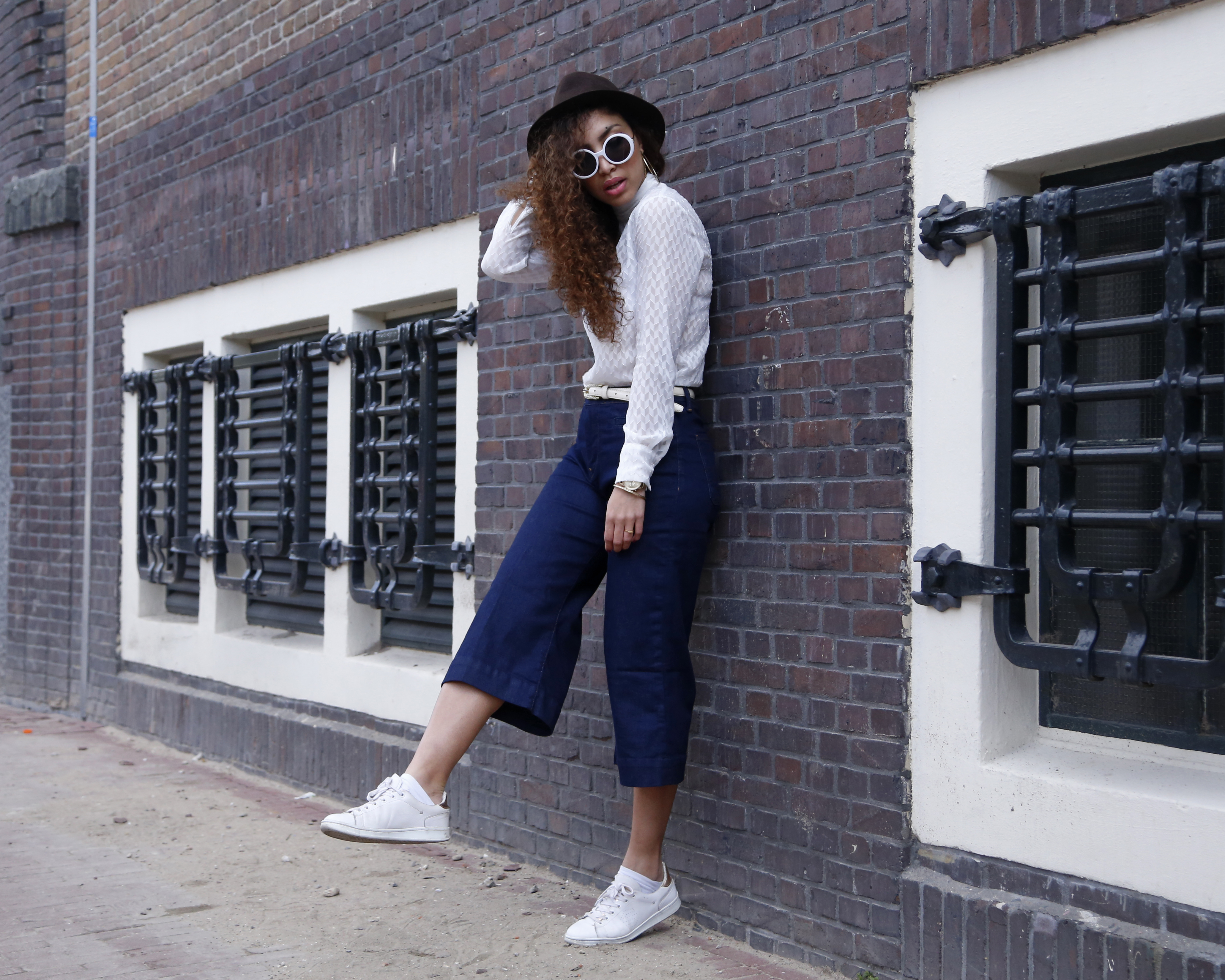 I will be honest with you guys: I would have never thought that these denim culottes would actually look good on me with sneakers. Besides surprised, I am also very happy that it does look good and even a little sophisticated…
Although denim culottes are new for me, denim itself has always been one of my best friends. That's why I am happy to work with Pepe Jeans and know that this week they are celebrating the denim fashion week with new models, discounts, special offers and what not.
I combined these culottes to a white turtleneck and dark brown hat which I also found at Pepe Jeans. I do not wear my white sneakers a lot but somehow they matched perfectly with the rest of this look.
Oh and aren't my sunnies to adorable? I really like the copper details of them. They make this outfit complete. It's like the perfect retro modern fun combo.
Don't you think?
Wearing: Pepe Jeans denim culottes / Pepe Jeans top / Pepe Jeans hat / Eye Feel Shady sunglasses / Sacha sneakers / Sketcha ring
Photos by Mo (Stylemeautivation.com)