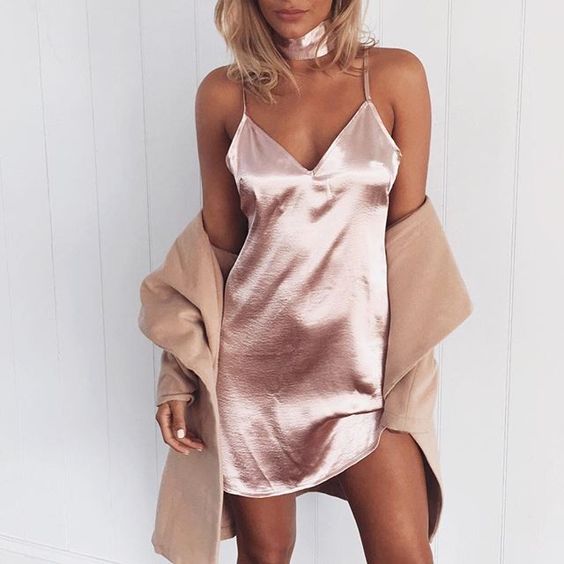 THIS MONTH'S LOVE GOES OUT TO…
OK. STOP. STOP EVERYTHING YOU ARE DOING RIGHT NOW! Cause I am here to present you: LOVE in it's utter form. It's called pink satin…
I don't know what it is about pink satin that has me so in love these days. It's shiny, it's glamorous, it's girly and maybe even a little bit trashy, but it's pink satin. It's heaven.
Designer Naeem Khan showed us the chique side of pink satin with his spring/summer 2016 collection: elegant lines, following the feminine silhouette like no other fabric could. And whether a pink dress like that comes in a short romper look or a sleek maxi dress: I want to wear it!
Besides that we have all been bombarded with the pink satin bomber jacket, haven't we? I love the contrast in that piece and cannot believe that I don't own one yet. Summer is still here and I feel like we should all massively buy satin pink pieces. Hopefully, we'll be able to rock it with crazy tights or maillots and over knee boots during the winter. I don't even care what I will be wearing it. I am game!
How about you?
Photos via Pinterest
[show_shopthepost_widget id="1895684″]