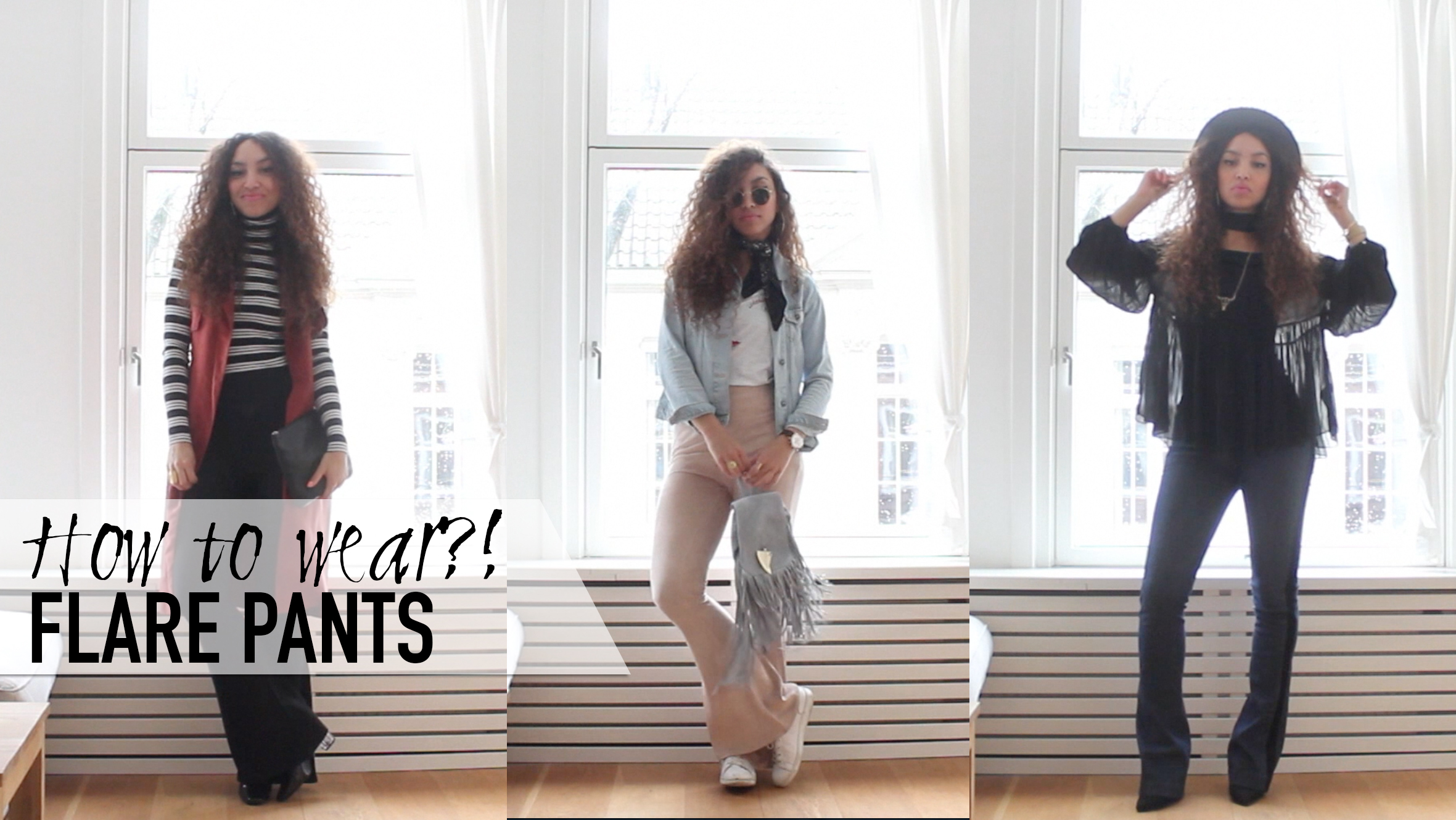 HOW TO WEAR FLARE PANTS (LOOKBOOK VIDEO)
Flare pants. You love them, but don't know how to wear them? I've known that feeling, but luckily the flare pants aren't that hard to style when you get used to it. In my latest video I show you three different outfits…
Before I'll send you to my youtube account where you can watch the video, I will first give you guys three tips on how to wear the flare pants:
1. Add more boho
An easy way to style the flare pants is to build further upon the style itself: go boho all the way! With fringes, flare sleeves or retro boots for example.
2. Make it look fun
The flare pants are the ultimate items to create a fun look with. Something extraordinary and sassy, but modern. An oversized sweater with a cool text or a statement jacket would do.
3. Shoe thing
Since flares are often long, you won't always see the shoe you are wearing with this. But for me the shoes were somehow always a problem: what shoes to wear with flares? It's a lot more easy than I used to think. For example white sneakers (think of the Stan Smith model), retro boots, but also pointed toe heels would do.
Good luck styling your flare jeans. Check out my full video here!
Wearing:
Look 1: Missguided (similar) flare pants / Primark top / Missguided waistcoat / Public Desire boots
Look 2: Missguided flare pants / Pepe Jeans top / Sacha sneakers / Subdued denim jacket / River Island bag / Ray Ban sunglasses / Renard watch / Asos bandana
Look 3: Tommy Hilfiger (similar) flare pants / Zara blouse / Loavies hat / Nelly heels / Moschino bag / River Island choker / Sketcha necklace