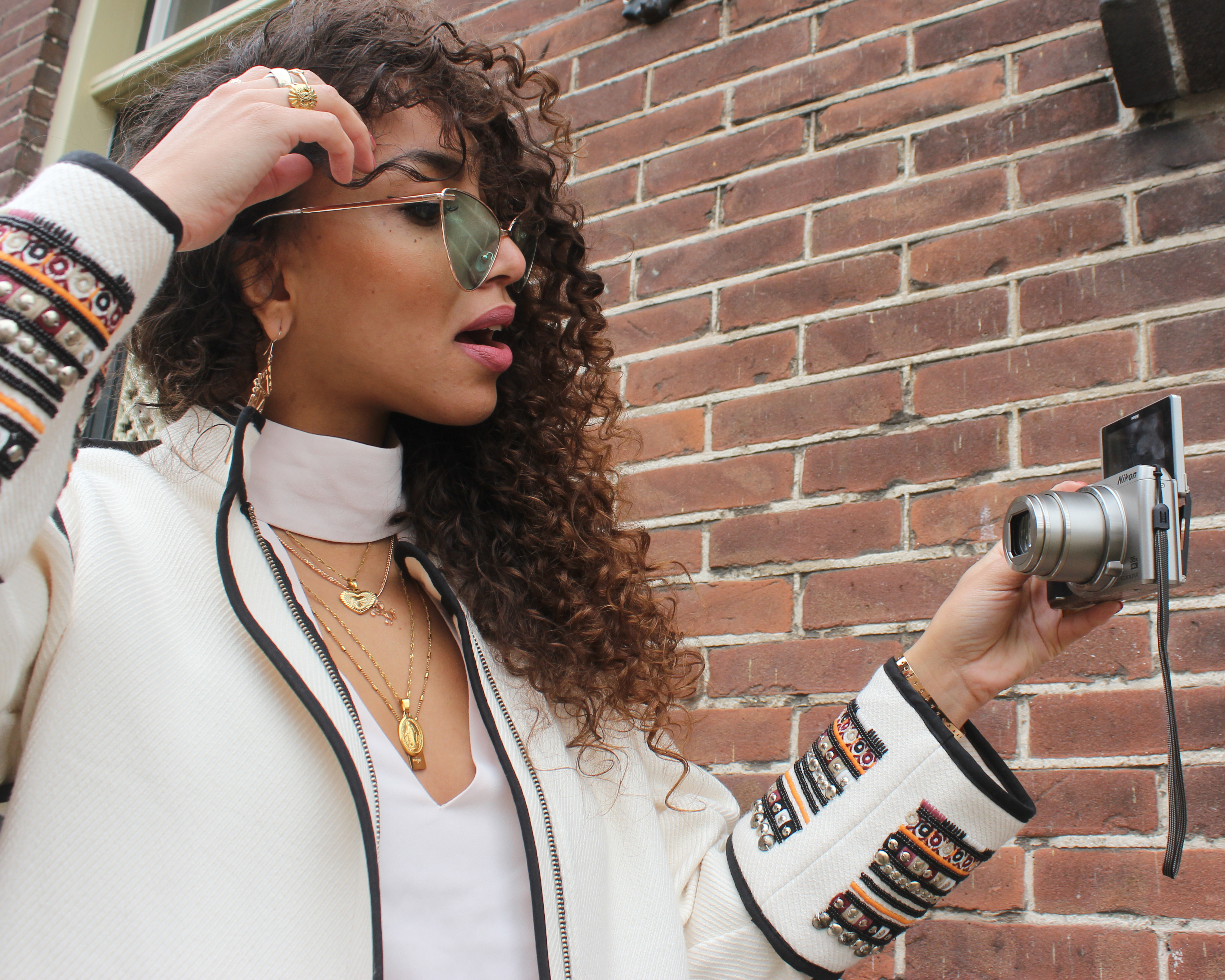 You must have missed me. I have not been too active on the blog for a bit. Reasons are several: first of all I have been working on some technical issues that now seem to be solved. Second of all I have been very busy… "With what?" You ask… Well, vlogging of course! When I am not here, I am most definitely out & about to make content for Instagram and my Youtube channel. I have been getting a lot of questions about the latter which is why I thought it would be fun to share some ins and outs about vlogging in particular.
Let me start off by saying that I don't really feel like I am a pro when it comes to vlogging, but for a title the word "pro" definitely works and I do have some great tips that I would like to share with you today…
Investments
The number one important factor (video quality) is also the number one thing that I get a lot of questions about and it all comes down to which camera to use. Well, for regular youtube videos in which you would sit and talk to the camera for about 20 minutes, I would always suggest a semi-pro or a pro digital single-lens reflex camera. For vlogs however, I would go for a pocket model with or without the option of putting on different types of lenses. For my vlogs I nowadays use a super small and easy hands-on camera that is the Nikon Coolpix A900. It's a cute silver-colored superzoom compact camera which offers a 35x optical zoom. It is one of the only point-and-shoot style cameras to feature 4K video recording, and also full HD. And believe me, I have noticed! When I looked at the tilted screen for the first time I was amazed by how good I looked (not meant in an arrogant way). It really almost looked like it puts a filter over your skin without losing any detail. And I love that on my laptop screen it looks even better! Although you'd think that cameras like these are pricey I really think that the Nikon Coolpix A900 will give you value for money as the normal retail price is €339,-. I have been using the camera for half a year now and I am still very happy with it.
Lights, Camera, Action
Now that you have the camera you need, a little action is required. I know so many influencers that started a vlog only to quit after two months cause it "took too much time". I can only agree. Vlogging is something you do on-the-go, but the editing can take up hours and hours of your time. Be aware of this if you're just getting started. For those who do want to take it to another level there are several things that can make it a bit more fun. Without going in to detail about editing skills you can develop, there are some ways to make it easier, for example: a recurring intro & outro. Attach these to every beginning and ending of your video and you're already doing a great deal. Also try to find out about the key codes that will make editing go a lot faster. Furthermore, vlogging is a lot more fun when you do it together with friends and as soon as you find your routine, it will feel like second nature.
Spread the word, e.g. the vlog
All of my cameras go with a regular SD card and it's easy to get all my videos onto my laptop. The Nikon Coolpix A900 also has Bluetooth Snapbridge technology with which I can easily get my photos and videos onto any other device. Although that's super handy, I must say that I prefer the Wi-Fi function with which I can also easily connect my camera to my phone. For editting I use Final Cut Pro, which I taught myself with the help of Youtube tutorials. To get viewers to my channel I always used to share my video on Facebook and sometimes even on Instagram. I loved to see my channel grow from nothing to something and I think it's so fun to see how some subscribers have stood by me for such a long time. So cute!
Get social
I could write a whole article about this part, but I will keep it short instead: get social! Vlogging is personal, but it's never something you do for just yourself, it's kind of a social thing. Actual people with opinions and feelings are watching. And if you do it right, you can consider them all your friends. So get interactive. Always ask them to like, comment & subscribe. But moreover ask them about their opinions like you'd actually ask a friend for his or her opinion. I love to be interactive with my subscribers and do giveaways on my channel. Since I share a lot of my shop hauls and information about the things that are gifted to me, I also love to spoil the ones that are watching so we can enjoy it together. Knowing that this is not something my subscribers experience by themselves, I love sharing both the hot news as beautiful packages with them. Note that eventually this is not just about Youtube, other social media channels can also play a big role in this. I am often surprised by how building an audience happens crossmedia and it's definitely something you should keep in mind when starting a channel.
I hope that these tips will help you up your vlogging game. Let me know if you need any other tips. My last & best bit of advice is that you should, above all, enjoy it!
Find more information about the Nikon Coolpix A900 here
In collaboration with Nikon