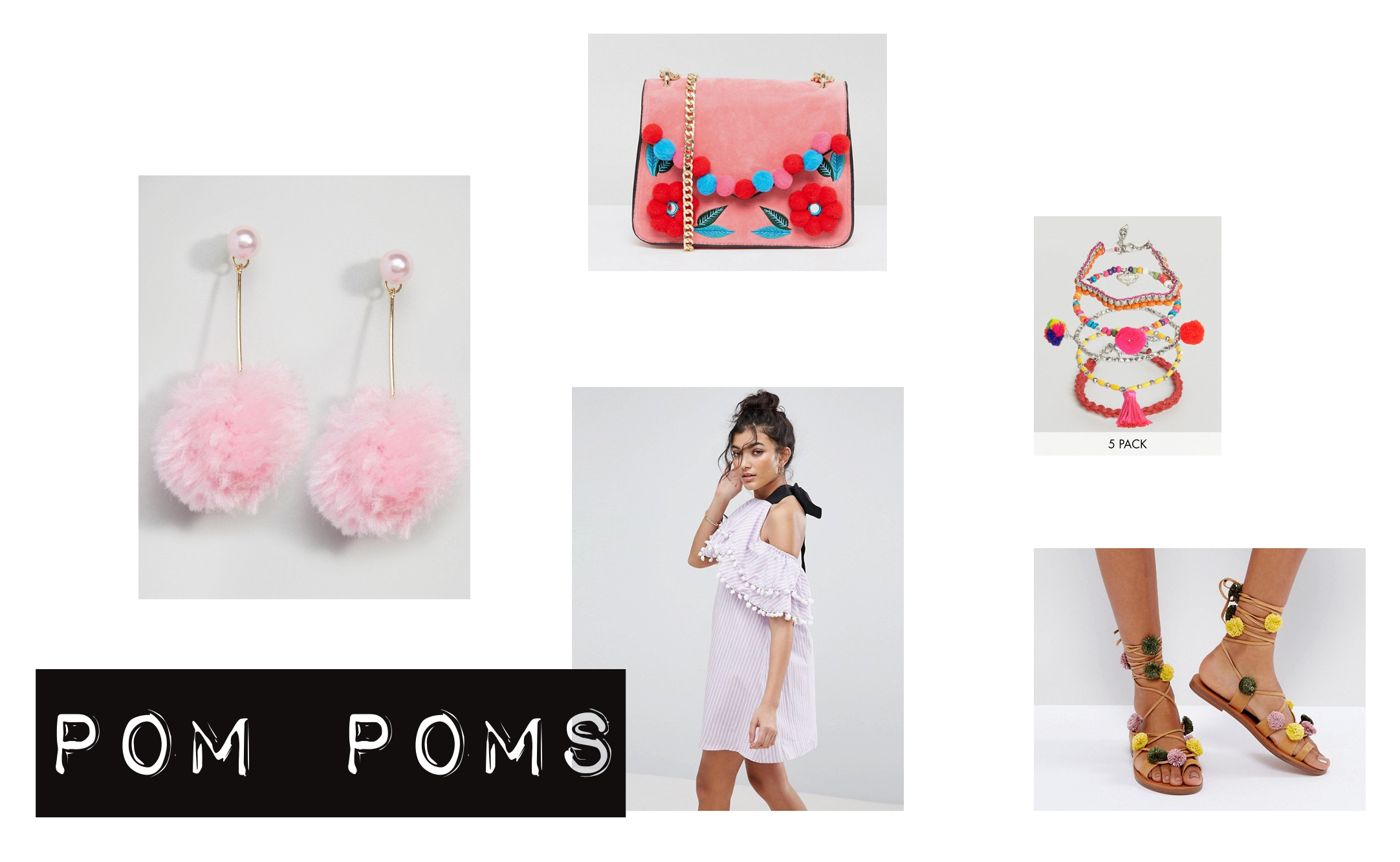 THIS MONTH'S LOVE GOES OUT TO…
POM POMS! Aren't they too cute? They really get me in the mood for anything festive: a festival, a carnaval, any summer-ish type of fun!
Normally, when I thought of pompoms I would think of it as too much. Something from a costume, not something to wear in real life, on a daily basis. I would think of it as way too colorful and too happy for any kind of mood I would be in, even if I was actually happy. Pom moms were what you'd see on dancers, performers, entertainers. And mostly in Mexico or some country like that.
Nowadays however I think of pom poms as a lovely adornment on any type of garment just to make it look a little bit more fun. Pom poms make me happy and when they are not too much (and some how I don't think that it's too much anymore) I would actually love to wear it myself.
It's funny how pom poms can now be found everywhere. I mean, I was kind of in shock when I looked for items to put into this post and found so many different things. Bags, shoes, skirts, dresses, tops, bikinis, hair accessories and even earrings! They are all pom-pommy! So cute right? I have selected my favorites here for you. Images are clickable (and shoppable of course!)
Talking about pom poms, they always make me think of dogs and cute little dog outfits. To all my dog mommies out there, have you ever tried outfits for your dog? And why do you or do you not choose to make your dog wear outfits? There's this funny website that talks about why pets do what they do called Why do pets, but there should be another one called 'Why do pet owners…'? Leave a comment to let me know your thoughts!
[show_shopthepost_widget id="2731957″]
Photos via Asos