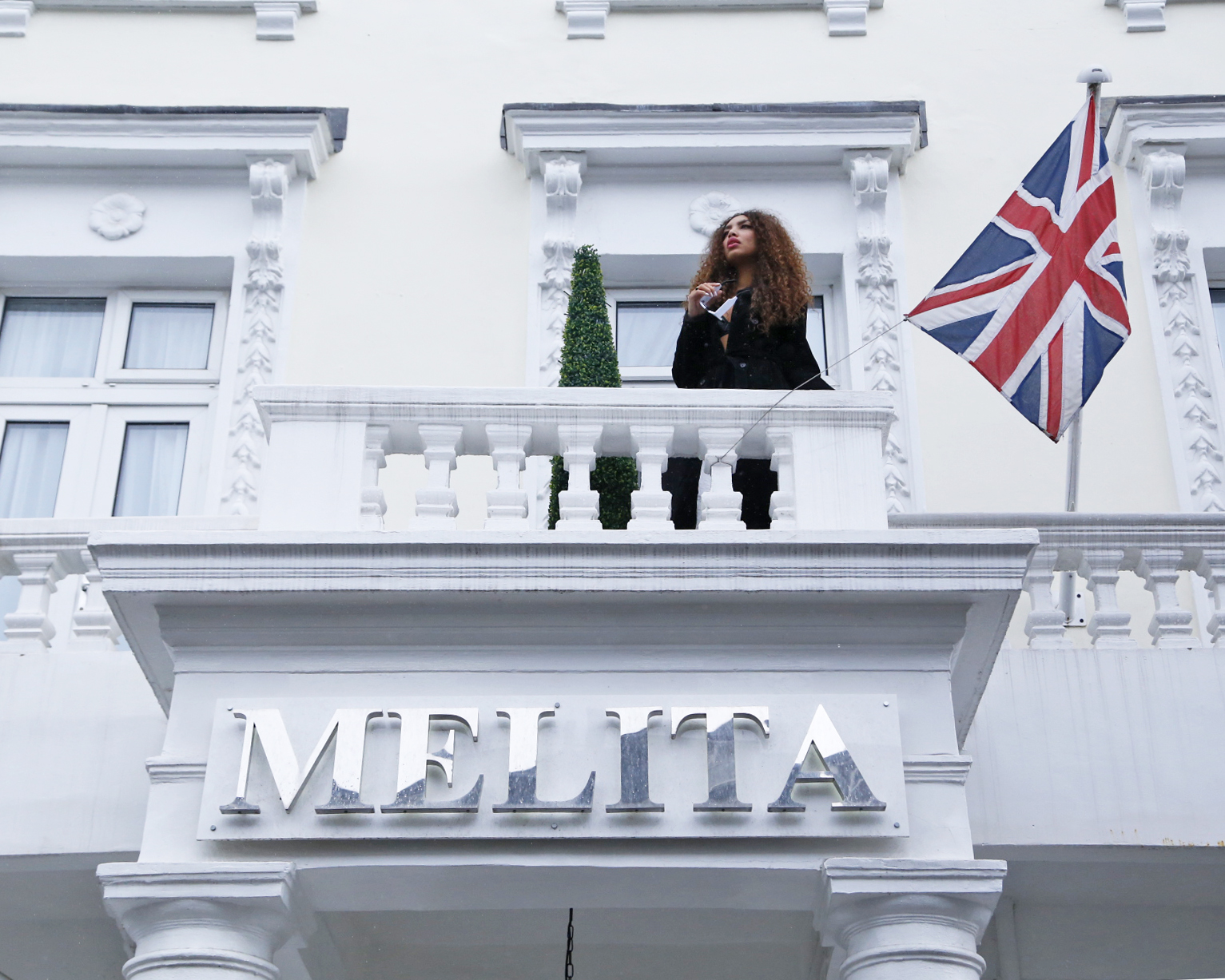 HOTEL REVIEW: MELITA HOTEL, LONDON
Remember my complaints about the hectic London Fashion Week? You can imagine that back then I needed a comfortable place to stay and pull back from the buzz. Mohamed, one of my best friends and photographer of my blog, and I did that at The Melita, London. Let me tell you all about it…
I must admit that I am starting to love my "hotel review" series. It gives me the chance to write about something else than fashion and instead tell you some about one of my biggest "hobbies/jobs" besides blogging: traveling. So I am especially excited about the international ones, like this one in London.
For me, London is always the perfect getaway when I don't want to spend a lot on a plane ticket but do wanna spend on shopping. Hello Oxford Street, hello Bond Street! But where to stay when in London? My aunt used to live over there so I usually stayed at her place, but now that she lives in The Netherlands, I had to look for a nice hotel. And luckily, I found it. Let me tell you all about it!
FROM 1 TO 10: THE MELITA LONDON ON SCALE
Location: 8,5
The hotel is situated near a station in such a wonderful neighborhood. Oh how I love the houses in Victoria! They are all white, with the perfect roman-look pillars and ports. The perfect place for bloggers like me and Mohamed during London Fashion Week, cause we only had to step outside to find a nice background for out street style photos.
Room: 7
Our room in Melita was small, but comfortable. It had a nice bed, a good shower, and a small bureau. Unfortunately, we did not have the three-beds bedroom with the beautiful view that you can see on my first picture cause we were only the two of us (but of course I had to take that picture!) Furthermore the wi-fi wasn't that good in our room, but downstairs it was ok.
Ambiance: 7
The ambiance of The Melita London, is typical London-ish. To me that means that it is static, and I especially think of small rooms, small doors, but also a lot of cuteness. We especially found the cuteness in the host and their services. I think that The Melita London is especially beautiful from the outside, the inside is comfy and cozy, but do not expect a romantic or wonderfully decorated ambiance.
Food & drinks: 7,5
We had a typical English breakfast: eggs, tea and  sausages. I must say, I liked it! That's really all I needed to get started for Fashion Week.
Service: 7,5
Like I said, the employees of The Melita were very nice and cute. We had a small issue with our shower and the host was immediately there to help us out. Also, the manager of the hotel came to us personally and asked us if everything was to our liking. I appreciate that.
Facillities: 6,5
The Melita is a very nice and decent hotel, but besides the lounge downstairs, there are not much extra facilities. And that is not to be expected from a hotel like this. But hey, that's not what you are looking for either when you are in the city centre of London, are you?
Recommendation rate: 7,5
If you are looking for a good hotel for a few nights in London then The Melita is a nice and proper option. It's a nice base not too far from the city centre and I like that it is not massive, but instead a bit more private.
Is this a hotel you'd visit?
Location:
The Melita, London
35, Charlwood Street
Victoria, Westminster
London, SW1V 2DU
United Kingdom
More information can be found here
Wearing: ByDanie fringe top / Primark turtleneck / FireFlies Amsterdam yellow trolley
Photos by Mohamed (Stylemeautivation.com)