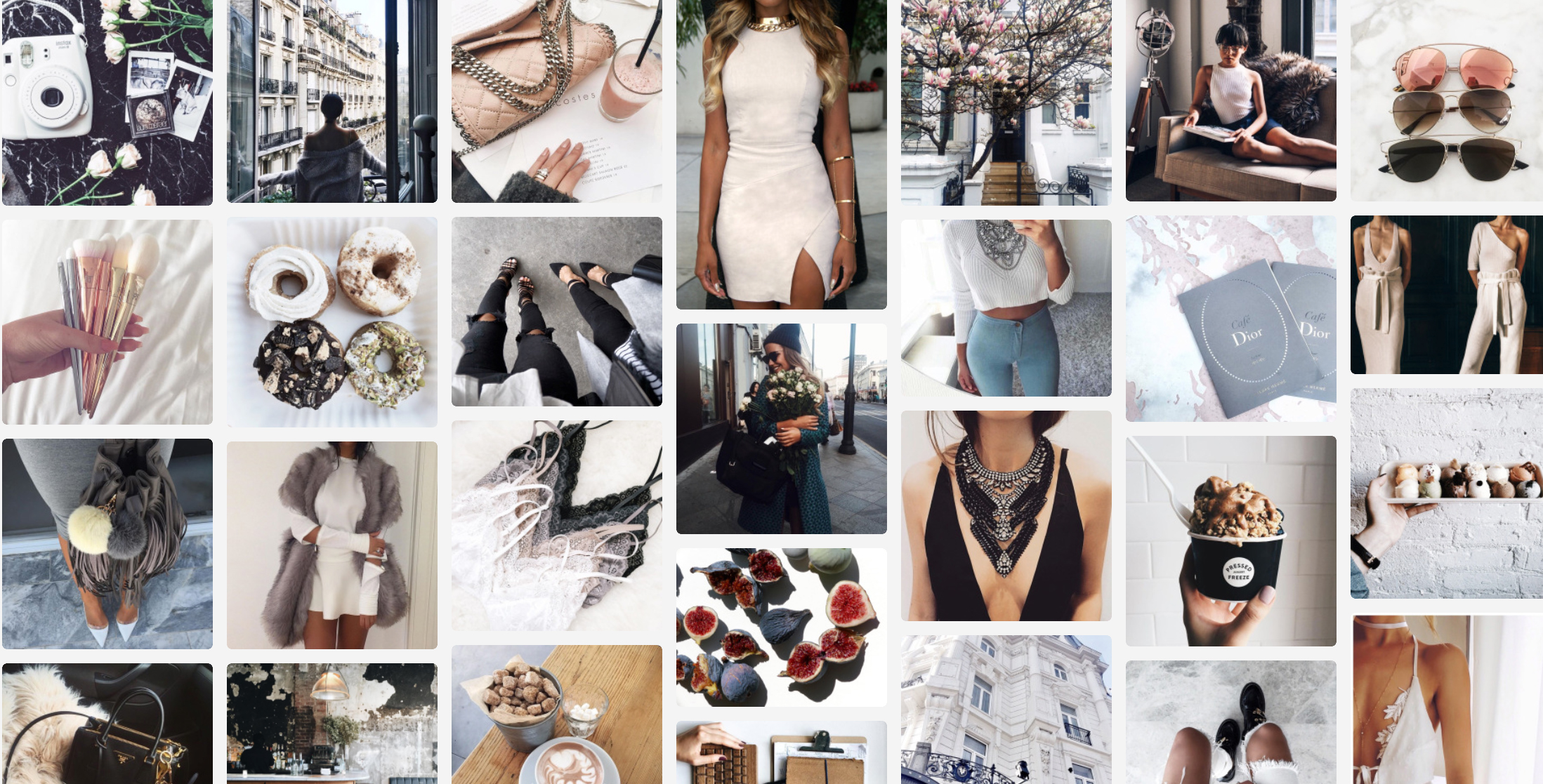 Lucky us, the winter has not yet shown it's worst features. I can still go outside with my jacket open and a thin silk dress is not unthinkable. So in this tumblr post I have mainly focused on winterish colors, while the items itself still show some bare skin. Again, this is a better impression of the image I'd like to set from myself. And I am also working on that on my other platforms besides tumblr…
Whilst I am very busy with my blog, I also try to give some attention to my other accounts. Instagram being the most important one. I know that it's odd, since instagram is in fact a social platform, but I am really thinking of strategic ways to improve my instagram account. Not because it's my business, but also because I truly want to inspire and as I love to scroll through other people's feed, I'd like others to experience the same feeling when they go through my pictures.
I would love my instagram account to be like my "archive" page on tumblr. It's a page that just looks delicious (at least that's what I think) with pictures that inspire in a variety of categories from fashion to travel, from beauty to lifestyle and from food to interiors. So I am working on it and hope to be satisfied by the beginning of next year.
Until then I will be scrolling through tumblr, sighing my life away by all that's pretty. Let me know what you think of these pictures and what else inspires you…
Photos via Tumblr.com
Check out my tumblr account here